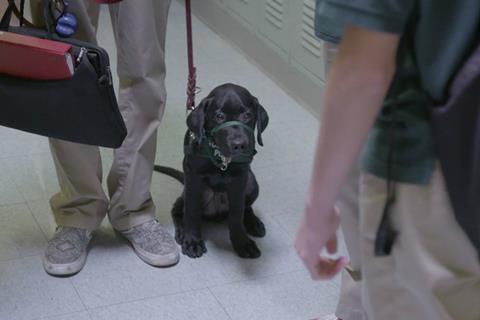 Sundance Selects has bought US rights from Submarine to Slamdance opening night crowd-pleaser Pick Of The Litter.
Dana Nachman and Don Hardy directed the film, which follows a litter of five puppies from birth to the day one 'graduates' as a Guide Dog
Pick Of The Litter debuted on Friday night in Park City and screened again this morning and will play again on Tuesday.
The directors also served as producers, while Submarine's Ian Reinhard, Dan Braun and Josh Braun are executive producers.
Arianna Bocco brokered the deal on behalf of Sundance Selects/IFC Films with Matt Burke, Josh Braun and Ben Braun of worldwide rights holder Submarine for the filmmakers.
Slamdance has premiered crossover crowd-pleasers in the past, notably Mad Hot Ballroom, which Paramount Classics acquired for the world in 2005. The film went on to gross $8.2m at the North American box office.