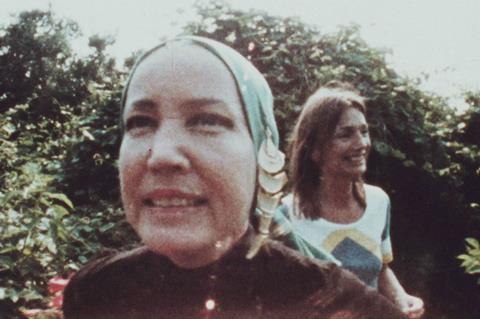 Sundance Selects has snapped up US rights to Göran Hugo Olsson's That Summer ahead of its international premiere in the Berlinale Panorama documentary sidebar tonight (Feb 16).
Dogwoof sells international rights to the feature about a long-lost film project that photographer Peter Beard initiated in 1972 with Lee Radziwill, the younger sister of Jackie Kennedy Onassis, to chronicle her childhood on Long Island.
When Albert and David Maysles joined the crew, the focus shifted to Radziwill's cousin Edith Bouvier Beale and her mother Edith Ewing Bouvier – the inspiration for Grey Gardens, which the Maysles would shoot several years later.
That Summer premiered at Telluride Film Festival last autumn and is produced by Oscar-nominated Strong Island producer Joslyn Barnes of Louverture Films, as well as Tobias Janson of Story, Nejma Beard of Thunderbolt Ranch Productions and Signe Byrge Sørensen for Final Cut for Real.
Peter Beard, Andrea Barron, Susan Rockefeller, Danny Glover and Tony Tabatznik of Bertha Foundation served as executive producers.
Sundance Selects, which released Olsson's The Black Power Mixtape 1967-1975 in 2011, plans a spring launch.
"We're absolutely thrilled to have Sundance Selects as our partner on That Summer," Olsson said. "With a hand on their heart and their ear to the ground, Sundance Selects brilliantly launched our film The Black Power Mixtape 1967-1975 some years ago, and we love to be working with them again."
IFC Films/Sundance Selects co-presidents Jonathan Sehring and Lisa Schwartz said: "This is a gift to film lovers of the world especially those of Grey Gardens. It's also an amazing look at a lost time that only Göran Olsson could have put together. We are extremely happy to be working with him and his amazing producers on this wonderful film."
Arianna Bocco of Sundance Selects/IFC Films brokered the deal with Cinetic on behalf of the filmmakers.