The documentary won the Audience Award at this year's SXSW.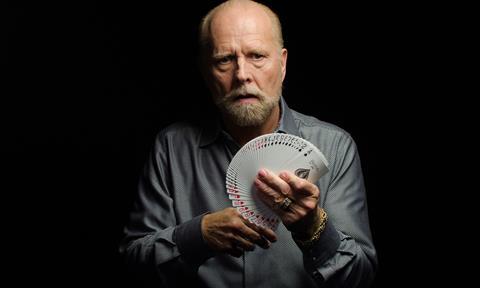 Sundance Selects has acquired US rights to director Luke Korem's Dealt, written by Bradley Jackson & Luke Korem.
The film, a Keep On Running Pictures and Ralph Smyth Entertainment production, made its world premiere at the 2017 SXSW Film Festival and won the Audience Award in the Documentary Feature Competition, centres on Richard Turner, a living legend in the world of magic.
Dealt is the story of sixty-two year old Richard Turner who is known as one of the world's greatest card magicians, yet he is completely blind. Richard traces his journey from his troubled childhood, when he began losing his vision, to present day as he pursues perfection, knowing his biggest weakness might also be his greatest strength.
"We are thrilled to be partnering with Sundance Selects to share the magic and inspiration of Richard Turner's amazing life story," said Korem. "Sundance Selects has an impeccable track record with documentaries, and we are honoured to work with them in bringing Dealt to a broad audience."
Jonathan Sehring and Lisa Schwartz, co-presidents of IFC Films/Sundance Selects stated: "We are very excited to help tell the entertaining and uplifting story of Richard Turner following sold out screenings and standing ovations at SXSW. A magician, sleight of hand artist and self-proclaimed card mechanic, watching Richard Turner is nothing short of dazzling. We are very excited for audiences across the U.S. to be able to see the story of this amazing man."
The film is produced by Russell Wayne Groves and Luke Korem, executive produced by Don Aaron, Pat Condon, Sara Dysart, Steve LeBlanc, Ellen LeBlanc and Graham Weston. Bradley Jackson and Andrew Lee served as co-producers.
The deal was negotiated by Arianna Bocco, evp of acquisitions and production for Sundance Selects/IFC Films, with Submarine on behalf of the filmmakers.