MIPTV: Dogwoof secures deals across the Nordics and Netherlands.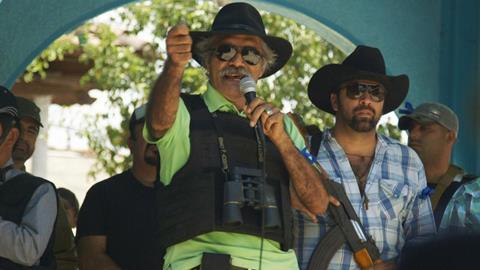 Dogwoof has scored a slew of deals for Matthew Heineman's documentary feature Cartel Land, which won the US documentary directing and cinematography awards when it debuted at the Sundance Film Festival in January.
Vesna Cudic, head of TV sales and acquisitions for Dogwoof, closed deals with DR (Denmark), SVT (Sweden), NKR (Norway), YLE (Finland), VPRO (Netherlands)..
Mette Hoffman Meyer, commissioning editor for DR, said Cartel Land was "one of the scariest films I have seen - the access into a society of corruption, murder, and violence is just mind blowing."
Heineman's hard-hitting film is the true story of two very different vigilante groups across the US border that have formed to combat the ruthless Mexican drug cartels.
Pre-MIPTV sales included a deal between Dogwoof's UK arm and BBC Storyville with Dogwoof planning a theatrical release this autumn.
Other MIPTV sales include:
Sundance 2014 doc Dinosaur 13 by Todd Miller, which is going to NDR Arte and History Channel (Japan);
DR (Denmark) took Mor Loushy's Censored Voices, Love is All and Dreamcatcher both by Kim Longinotto, and Chameleon by Ryan Mullins;
SVT (Sweden) bought Chameleon, Dreamcatcher and Censored Voices;
VGTV (Norway) also took Dreamcatcher;
NRK (Norway) picked up Censored Voices;
VRT (Belgium) bought Finding Fela and Dreamcatcher;
Sundance-winning Dreamcatcher also went to DBS (Israel);
AMC Global bought Print the Legend for their Malaysia and MENA feeds.