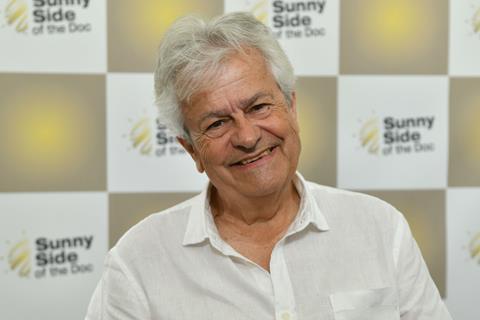 Yves Jeanneau, co-founder and CEO of France's Sunny Side of the Doc, has died aged 69.
In a statement, Sunny Side of the Doc said Jeanneau died yesterday (November 14) in La Rochelle, surrounded by his loved ones.
He had recently celebrated the 30th edition of the event in June with an anniversary party in La Rochelle on the French Atlantic coast.
Jeanneau originally launched Sunny Side in the southern port city of Marseille alongside his late collaborator Olivier Masson in 1989. It now ranks as one of Europe's oldest documentary and factual content-focused industry meetings.
Just this summer, he told Screen: "I would never have bet on such longevity 30 years ago. The road can often be tough but we've managed to stay on course and stick to our principles, while also adapting to the changes in the industry."
Jeanneau was a veteran of the French production scene. He co-founded and was general director of French production company Les Films d'Ici from 1984-2000. He then became director of documentaries of Pathé Televisions from 2000-2001 before heading the documentary unit of France 2 until 2005.
He went on to produce documentaries within Telfrance Group until 2010. His credits as a producer included Jean-Xavier de Lestrade's Murder on a Sunday Morning, which won the Oscar for best documentary in 2002.
In a statement, Sunny Side of the Doc said: "Yves was dedicated to championing creative documentary content in all its forms, and actively campaigned for many years to build bridges between producers and international broadcasters, linear documentaries and digital experiences, and even integrating cultural mediation venues into the heart of the marketplace.
"Since celebrating Sunny Side of the Doc's 30th anniversary… [he] had already imagined the programme for the years to come. Teeming with ideas, he wanted to open up to new talent and to as many people as possible – without losing this unique marketplace's DNA. He wished to put the theme of 'history' at the heart of the next festival edition.
"There is no doubt that history, in turn, shall remember Yves Jeanneau's passionate dedication and commitment to all documentary genres."
A memorial service - open to the public - will be held on November 21 at 3:30pm at Père-Lachaise Crematorium in Paris.