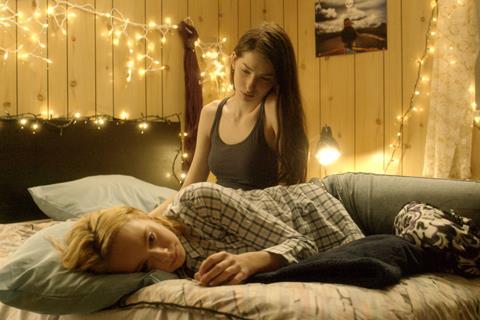 UK genre outfit Devilworks has secured a US distribution deal on its supernatural horror The Hollow Child with Vertical Entertainment.
In the film, highly intelligent and malicious creatures are enticing children into the woods with an ancient hypnotic song. Samantha, a young foster teen, must fight to expose the danger and save her younger sister.
It was directed by Jeremy Lutter (Reset). Cast includes Jessica McLeod (Everfall) and Hannah Cheramy (Colossal). Ben Rollo wrote the script and Robin Chan executive produced the film.
Vertical is scheduling a day and date release for later this month.
The deal was negotiated by Rich Goldberg and Peter Jarowey on behalf of Vertical Entertainment and Galen Christy, founder of High Octane Pictures, on behalf of Devilworks.
Screen revealed the first trailer for the film in October last year.