Speakers confirmed for the annual summit, which will take place November 24 at Picturehouse Central, include Andy Harries, Tim O'Shea, Tristan Goligher, Faye Ward, Eve Gabereau, Chris Green and David Hancock; finance breakout area new addition.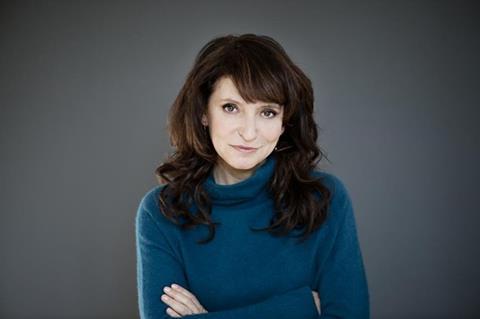 Award-winning writer-director Susanne Bier, fresh from the success of hit BBC/AMC mini-series The Night Manager, will deliver the keynote speech at the Screen Film Summit 2016, to be held on November 24 at Picturehouse Central in London.
The accomplished Danish film-maker, who has directed 14 feature films to date including Brothers (2004), Things We Lost In The Fire (2006), Love Is All You Need (2012) and Serena (2014), won a Primetime Emmy this year for her direction on The Night Manager. She also has an Oscar win, with drama In A Better World scoring Best Foreign-Language Film in 2011.
Bier will deliver the Film Summit's keynote address followed by an on-stage conversation with Screen editor Matt Mueller.
She joins a roster of high-profile speakers set to share insight into production, distribution, funding, talent and audience development during the annual one-day conference.
Left Bank Pictures CEO Andy Harries, producer of Oscar-winning drama The Queen and executive producer of hotly anticipated Netflix series The Crown, will discuss his experience of working across high-end TV and film, and talk about how directors and producers can engage with both sectors.
Finance 'speed-dating'
New this year will be a public and private finance breakout area for "speed-dating" style meetings, with participants from Film4, Film London, Ingenious, Creative Europe Desk UK, Catalyst, Creative England/iFeatures, Red Rock Entertainment and European Film Bonds.
In a session on audiences and box office, Lucy Jones of comScore and David Hancock of IHS will look at current habits among UK film-goers as well as highlighting trends in technology.
The Accessing Investment and Private Funding session will feature Paul Brett of Prescience Film, Peter La Terriere of European Film Bonds, Tim O'Shea of Ingenious Group and Gary Collins of Red Rock Entertainment.
A panel on Game Changers in the industry will share insights on emerging revenue streams and innovative business models. Participants include Lucas Ochoa of management and production outfit Pulse Films (American Honey), Eduardo Panizzo of marketing and VR agency Coffee & Cigarettes and cinema-on-demand specialists Ian Cartwright and David Kapur of Ourscreen.
In Creative Insight from Next-generation Producers, Tristan Goligher (45 Years), Faye Ward (Suffragette), Julia Nottingham (All These Sleepless Nights) and Uzma Hasan (FirstBorn) will discuss their creative journeys with session moderator Elizabeth Karlsen (Carol).
A session on Marketing Movies will reveal highlights and challenges behind key marketing and distribution campaigns. Speakers include Chris Green, marketing director at 20th Century Fox, who will discuss Deadpool's UK theatrical release; Eve Gabereau and Nicola Woodburn, co-founder and marketing manager respectively of Soda Pictures, who will shed light on Icelandic arthouse hit Rams; and Jon Rushton, theatrical distribution consultant for Curzon Artificial Eye, who will share insights into the campaign for Whit Stillman's Love & Friendship.
For more information on the Summit or to book tickets, click here.