EXCLUSIVE: SFI to host gender equality event in Cannes.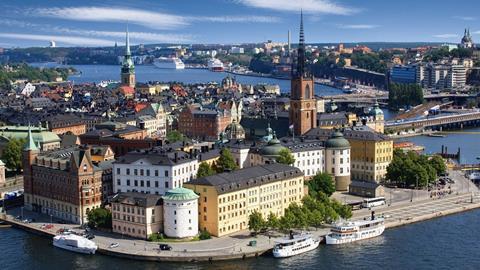 Anna Serner, CEO of the Swedish Film Institute and the pre-eminent global lobbyist on gender equality in film, has confirmed that in 2016, 64% of the Swedish Film Institute's production funding went to female directors.
That means for the period 2013-2016, the SFI funding was exactly 50% female and male.
Now, 2017 is the first year of its next four-year cycle that will end in 2020. Serner expects the percentage of funding to female directors by the SFI this year to be 40%. But she added: "It can change, and that is totally accurate that we should be going up and down year by year. I'm happy with that."
The Swedish Film Institute is for the second year in a row hosting a Cannes seminar about gender equality. 50/50 by 2020-Global Reach will be hosted Saturday (May 20) at 14.00 in Palais K by the SFI, WIFT Nordic and the Marche.
The talk will include filmmakers Agnieszka Holland and Jessica Hausner, followed by presentations from James Hickey, CEO of the Irish Film Board; Sindre Guldvog, CEO of the Norwegian Film Institute; Lydia Dean Pilcher, producer and Producers Guild of America representative; and Michèle Maheux, executive director/COO of the Toronto International Film Festival.
Serner told Screen: "Last year's 50/50 seminar lead to momentum. So many other countries are now working with new strategies. Gatekeepers are actively saying, 'We're not happy with the situation and we're changing our strategies.'"
She encourages other funders to look at the SFI's action plan for reaching gender equality without quotas. "Everyone is free to copy and paste our action plan. Some of them can do some cherry-picking of that. And there are other toolkits like Women in Hollywood's and the Producer Guild of America's."
The SFI plans to launch a new annual report on gender equality in film in November 2017. It will concentrate on Sweden but offer comparisons globally.
Serner hopes today's session will spur some actions from the audience. She added: "Anyone who comes to the seminar can pick any one strategy or one idea. I want people to come out of the seminar and say, 'It's possible!'"