EXCLUSIVE/FILM BAZAAR: Anagram Film is planning a second season of its India-set TV show The Most Beautiful Hands Of Delhi.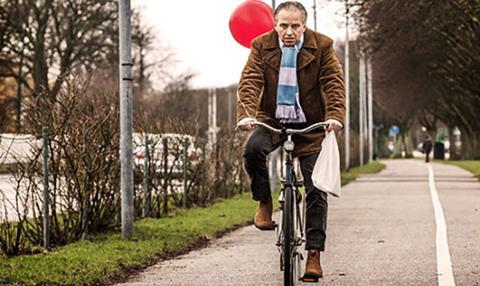 The first season of the "drama with a comedy touch" shot this year in Delhi and will air on Sweden's SVT starting in early January 2017; producer Malte Forssell told Screen here at Film Bazaar that if the series is well received the second season could shoot later in 2017.
The story is about a 50-year-old Swedish cultural journalist, Goran (played by Björn Kjellman), visiting India who befriends a local man, Yogi (Joy Sengupta), and his family.
Author Mikael Bergstrand has written a series of three bestselling books about the adventures of of Goran and Yogi.
"The idea from the beginning is that you can create more episodes based on the friendships across these cultures," Forssell said.
The first book (and TV season) is about Goran meeting Yogi and his mother, and his attraction to a married woman. Hannes Holm (A Man Called Ove) directed and co-wrote the first season and could return on the second season if the timing works with his future projects.
The first season was shot as three hour-long episodes, but Forssell hopes the second season will be comprised of six episodes; scripts are being developed now.
Indian production outfit Frames Per Second Films will again be on board for the second season.
The second series won't be shot in Delhi as it needs countryside vistas and tea farms instead of a city location.
The show is primarily in the English language with some voic