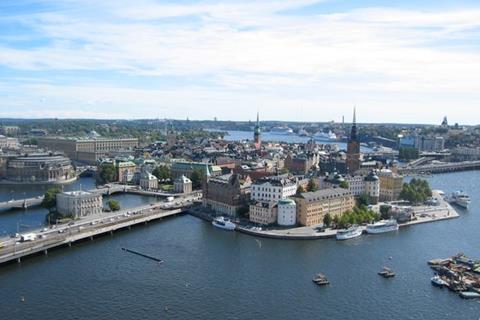 The Swedish government is working towards introducing the first country-wide film and TV production incentive worth 25% of eligible spend.
The first year of the incentive in 2022 would be capped at $11.6m (100m SEK).
Minister of Culture and Democracy Amanda Lind announced the news at a digital press conference on Sept 13, and the proposal will be included in the Government's budget bill presented Sept 20. The incentive still needs approval from Sweden's Riksdag, the national legislature, in December before it would come into effect next year.
Sweden has fallen behind its Nordic neighbours in terms of attracting shoots, with Iceland, Norway and Finland all offering a 25% incentive. Denmark still has no incentive despite years of industry lobbying.
Criteria to qualify for the new Swedish incentive haven't been revealed yet; it is also not yet known which government authority would administer the incentive.
In 2019, a rebate scheme of 30% ran for one year in Western Sweden, where Scandinavia's largest film fund Film i Väst is based.
The local industry had hoped for the national incentive to have an initial budget of $35m (300mSEK) but still welcomed this news as a great step forward.
Mikael Svensson, head of Film Commission at the regional fund Film i Skåne/Southern Sweden Film Commission, told Screen, "There was a suggestion of 300m in a proposal from the industry. In my opinion we should be satisfied with this proposal. I have been lobbying for incentives since 2008 and this is an important and great step forward… Finally Sweden will be visible on the international incentive map."
Daniel Chilla, Stockholm Film Commissioner at Film Stockholm, told Screen, "Now our creative skills, efficient production, our beautiful and interesting locations will be at the center of the discussion instead of our lack of incentives…It will help us reboot after the pandemic and we will be able to keep more Swedish productions in Sweden and Stockholm as well as attracting international productions."