The remake of Korean hit Miss Granny has become the country's highest-grossing local film.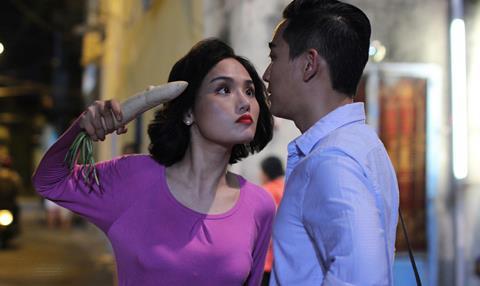 Comedy Sweet 20 has broken Vietnam's box office record for highest-grossing local film, according to South Korean studio CJ Entertainment.
Co-produced by CJ Entertainment and Vietnam's HK Film, Sweet 20 is a localised remake of CJ's Korean hit Miss Granny, about the adventures of a cranky old lady who is magically transformed into her 20-year-old self, with a talent for singing.
Directed by first-time feature director Phan Gia Nhat Linh, Sweet 20 stars Miu Le, Hua Vi Van and Ngo Kien Huy.
Released Dec 11, the film clocked up $4.76m as of Feb 17, pushing out previous record-holder Let Hoi Decide, which recorded $4.75m last January. (Director Charlie Nguyen's romantic comedy was also a CJ co-production, for which the Korean company partnered with Vietnam's Chanh Phuong Films.)
Part of CJ's 'One Source Multi Territory' strategy of taking an original property and remaking it into several different localised versions, Miss Granny first got 8.65 million admissions in Korea in 2014. It was adapted for the Chinese market as 20, Once Again! which became the highest-grossing Korea-China co-production in China when it took RMB356m at the local box office last year.
A Japanese version is set to open April 1. Thai and Indonesian versions are also due for release later this year.
Kini Kim, head of CJ Entertainment's International Department, said: "Our first localisation strategy was to make the project suit well to the local audience. That is, to bring up the family-loving sentiment and emphasising on the comedy code, which the Vietnamese audiences are much fond about."
He also explained they used "new marketing activities that weren't tried in Vietnam before, such as doing premiere events before its release" and counted the quality of the film and rising star Miu Le in the lead as factors for its success.