EXCLUSIVE: Independent film distributor to offer a real diamond to UK cinemagoers as part of marketing campaign.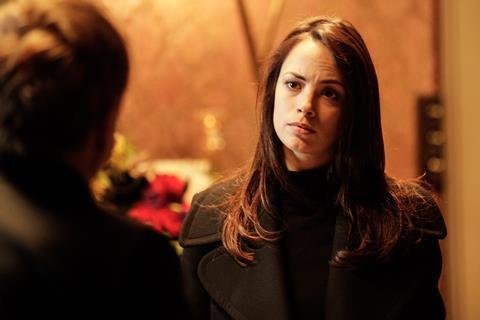 Swipe Films has acquired the UK and Irish rights to The Last Diamond (Le Dernier Diamant) from Other Angle Pictures and All About Them (A Trois on Y Va) from Versatile Films .
Eric Barbier's The Last Diamond stars Berenice Bejo (The Artist) as a gem expert in charge of auctioning a 137-carat diamond while Yvan Attal plays a con-man.
Swipe is offering a real diamond that has been specially designed for the UK campaign and every cinemagoer who goes to see the film on its opening weekend has a chance to win it.
The acquisition was negotiated by Swipe Films' Frank Mannion and Other Angle Pictures' Olivier Albou.
Speaking about the unique marketing campaign, Mannion said: "The Last Diamond is an original thriller about a spectacular diamond heist, so we felt that we had to come up with something original for the campaign – to offer a real diamond as a prize is an industry first.
"We hope that it tempts male and female cinema-goers to see the movie on opening weekend. Since we are releasing it a couple of weeks before Valentine's Day, a beautifully crafted diamond seems like the perfect prize, and hopefully will give the film a chance to sparkle at the box office."
Menage a trois
Swipe has also come up with a quirky marketing campaign for Jerome Bonnell's All About Them. The film revolves around a menage a trois so Swipe is offering a promotion to buy two tickets and get a third free.
The film, starring Anais Demoustier, Sophie Verbeeck and Felix Moati, was the opening night film of the French Film Festival last week.
Swipe Films will release it theatrically this weekend (Nov 27). The deal was negotiated by Mannion and Versatile Films' Violaine Pichon.
Previous marketing campaigns by Swipe include one where ticket holders for Bordeaux-set movie You Will Be My Son were offered a free glass of vintage Bordeaux.