Films include Samir's Baghdad In My Shadow and Bettina Oberli's The Wind Turns.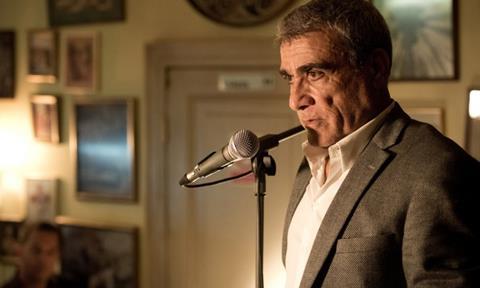 International co-productions garnered the lion's share of the production support paid out by Switzerland's new incentive scheme Film Investment Refund Switzerland (PICS) in its first year of operations.
Speaking during this week's Locarno Festival (which runs 2 - 12 August), federal councilor Alain Berset, head of the Federal Department of Home Affairs, revealed that 53% of the $6.2m (CHF6m) allocated in support between July 2016 and June 2017 had gone to nine international co-productions with Switzerland.
The co-productions supported included:
Bettina Oberli's first French-language feature film The Wind Turns, produced by Rita Productions with France's Silex Films and Belgium's Versus Production (co-producer of Locarno Festival Piazza Grande film Lola Pater)
Samir's London-set Baghdad In My Shadow (pictured), produced by Dschoint Ventschr with Germany's COIN Film and the UK's Ipso Facto Productions - with Filmcoopi and NFP handling Swiss and German distribution, respectively.
Nicola Belluci's first fiction film The Stone Eater, adapted from the novel Il Mangiatore di Pietre, produced by Cineworx Filmproduktion with Italy's Achab Film
Michael Steiner's Wolkenbruch's Wondrous Journey Into The Arms Of Shiksa, based on Thomas Meyer's eponymous bestseller, as a co-production between Turnus Film and Germany's DCM Productions, shooting in Zurich this month.
A total of 28 productions - nine co-productions, five Swiss-only feature films, and 14 Swiss documentaries - with a total budget of $64.8m (CHF62.7m) were allocated $6.2m (CHF6m) and generated a local Swiss spend of $31.52 (CHF30.5m) as part of the PICS scheme
Launched a year ago, the incentive amounts to 20% of eligible film production expenses generated in Switzerland, with the maximum contribution set at $620,090 (CHF600,000) - the sum awarded to Manuel Flurin Hendry's Papa Moll, produced by Zodiac Pictures with Cologne-based MMC Zodiac. Feature films must furnish proof at least five shooting days in Switzerland.
The line-up of films supported by PICS also included Sabine Gisiger's documentary Welcome To Switzerland, which had its world premiere out of competition at the beginning of the Locarno Festival on Wednesday (Aug 2) and veteran director Rolf Lyssy's first fiction film since 1989, Die letzte Pointe.
Berset noted that 2017 had begun very well for Swiss cinema with three Swiss films at this year's Oscars, two Césars and several other awards for the animated feature film My Life As a Courgette and the box-office success of Petra Volpe's The Divine Order, which is screening in Locarno as part of the Panorama Suisse showcase.
He announced that a co-production treaty is set to be signed this month with Mexico and a revised version of the existing one with Canada in the coming months. In addition, there are plans for a co-production accord to be negotiated with China as part of the Federal Office of Culture's (FOC) strategy to strengthen the international positioning of Swiss cinema.
Moreover, FOC has agreed to expand the distribution support scheme for the release of Swiss films beyond the borders of the European Union as part of a pilot project from this summer.
Until now, the scheme - which was administered in collaboration with Swiss Films - had provided up to $51,674 (CHF50,000) per theatrical release/country for the distribution of Swiss films in Germany, France, Italy or Austria and a maximum of $31,004 (CHF30,000) for releases in all other European countries.
FOC director Isabelle Chassot added that the national film body will now be gathering of data from the various film funding institutions in Switzerland about gender equality in the local film industry regarding the allocation of film funding and employment to feed into plans for future policy.