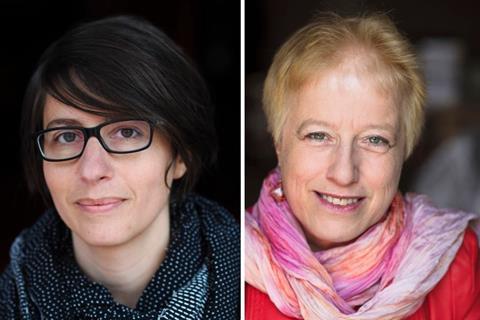 Swiss documentary festival Visions de Réel has named a new head of industry and appointed several new members to its selection committee.
Gundula Meinzolt has stepped down as head of industry for the festival to focus on her work as a producer but will continue her association with Visions de Réel as a special advisor. She had been head of industry since 2010.
Meinzolt will be replaced by Madeline Robert, who has been a member of the festival's selection committee since 2015.
New additions to selection team include Argentinean producer Violeta Bava; Spain's Javier Martín, who was programmer with the Forum des Images in Paris from 2002 to 2019; and Swiss programmer Alice Riva, who has also worked on several films including Apichatpong Weerasethakul's Cemetery of Splendour.
The committee, which selects films of all lengths for the competition and other sections of the festival, continues to be chaired by Emilie Bujès, who said: "Despite the pandemic, we are currently seeing more film submissions than last year."
Building its international network, the festival has appointed Bruni Burres as programme consultant for North America; South Korea-based Ellie Jo for Asia; and Morocco's Hicham Falah for the African continent. Marina Drozdova will continue to represent Visions de Réel in Russian-speaking regions.
The 52nd edition of the festival, set to take place from April 15-25 in the lakeside town of Nyon, follows a shift online earlier this year due to the coronavirus pandemic.