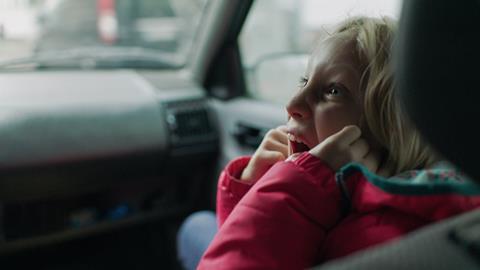 Nora Fingscheidt's System Crasher was the big winner at this year's German Film Awards which celebrated their 70th edition in a ceremony reflecting the new reality of the coronavirus pandemic.
Nominated in 10 categories, Fingscheidt's debut feature took home statuettes for best film (the Lola in Gold), best screenplay, best direction, lead actor (to Albrecht Schuch), lead actress (to Helena Zengel), supporting actress (to Gabriela Maria Schmeide), editing and sound design.
Burhan Qurbani's Berlin Alexanderplatz, which premiered in Berlin Competition in February and had 11 nominations, was awarded five Lolas: the Lola in Silver as well as best supporting actor (also to Schuch), cinematography, production design and film score.
Following the introduction of restrictions on large gatherings as part of the lockdown in Germany, the German Film Academy was forced to devise an alternative plan for its awards ceremony without the German film industry in attendance. The two-and-a-half hour ceremony was moderated by actor Edin Hasanovic from an eerily quiet soundstage at Berlin's Studio Adlershof.
Some categories (and winners) were announced by presenters including actress Iris Berben (Rosa Roth) and actor Ronald Zehrfeld (Babylon Berlin) in person in the studio, while the nominees for other categories were introduced from their homes.
All of the nominees – including director Fingscheidt from Vancouver – waited in front of their laptops or mobile phones to hear which name would be read from the envelope opened in the studio.
There was also an appearance by US singer-songwriter Gregory Porter who had been booked to sing at the planned ceremony in Berlin. In a live link-up from Los Angeles, he sang 'No Love Dying' with his pianist accompanying him via mobile phone from New York.
Porter then announced that Das Perfekte Geheimnis – the latest film from Suck Me Shakespeer writer-director Bora Dagtekin – was the winner of the Lola for the most successful German film of 2019.
The ceremony was rounded off by State Minister for Culture and Media Monika Grütters and German Film Academy president Ulrich Matthes joining Hasanovic on stage to present the three main prizes for best film (the Lola in Bronze was awarded to Ilker Catak's I Was, I Am, I Will Be).
The evening's winners also took home cash prizes in addition to their awards, with the exception of the honorary Lola for veteran filmmaker Edgar Reitz and Das Perfekte Geheimnis.
A total €2.95m ($3.2m) in prize money was provided by Grütter's ministry, with the largest sum – €500,000 ($540,000) – paid out to Lola in Gold winner System Crasher to be invested by producers Kineo Filmproduktion and Weydemann Bros in a future project.