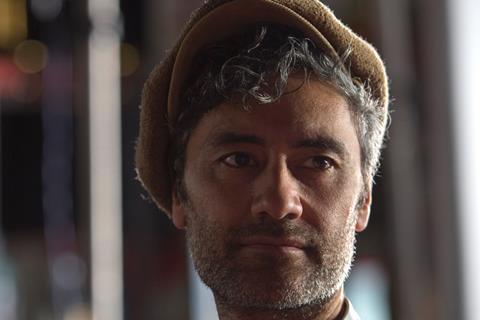 Taika Waititi and Carthew Neal's New Zealand production company Piki Films is launching three projects with Māori writers, focusing on stories about the effects of colonisation.
The company will work on two feature films and a TV series, with Neal heading development alongside producer Morgan Waru, who has taken a full-time position at the company.
Waititi and Neal's specific roles on each project are still to be determined; they have previously had producer or executive producer credits on Piki titles which Waititi did not direct, such as 2018's The Breaker Upperers.
First up is a film adaptation of Tina Makereti's novel The Imaginary Lives Of James Pōneke. It tells the story of a Māori teenager in the 1840s who travels to London to appear as a live exhibit amongst Māori artefacts. He initially enjoys the attention and hedonism of London, but soon discovers he can't get past being labelled as a savage.
"It seems strangely timely to see this story developed into a film, as we witness the toppling of colonial statues and attitudes," said Makereti.
The second project is a feature adaptation of Angella Dravid's stand-up comedy show Down The Rabbit Hole, which retells her true story of running away to marry a man three times her age on the other side of the world, before landing in a female prison in the UK. Briar Grace-Smith (Waru) will write the script with Dravid.
"Angella's true story is so extraordinary and she has such a unique point of view. I'm excited to bring it to life with her," said Grace-Smith.
Finally, Piki will develop crime series Better The Blood, following an obsessive Māori detective as she hunts down an indigenous serial killer revenging the wrongs of New Zealand's colonisers. Creators Michael Bennett and Jane Holland's most recent collaboration, 2018 television film In Dark Places, won two prizes at the New Zealand TV Awards last year including best director for Bennett.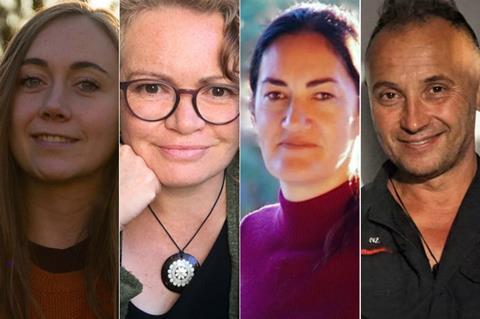 "This story allows us to explore the long-term scars of our brutal colonial history in the context of a visceral and popular genre," he said.
The features will continue Piki's trademark blend of comedy and drama, while the series sees the company's breakout into the thriller realm.
Indigenous voices
Piki is in negotiations with directors for the projects. "We aim to have indigenous voices at the centre of the creative team," Waru told Screen.
Shooting dates are yet to be confirmed, but with production up-and-running in New Zealand, will be "near future as opposed to a faraway dream" Waru said.
Elements of the projects may need to be shot overseas, but the majority will be filmed in New Zealand. "We would love to capitalise on the success of being able to be out and be shooting – we feel like we can get some great momentum there," she added.
Casting is at an early stage. "What's important to us is making sure that every cast choice is driven by our ethos of authentic voices and making sure that those are championed," said Waru.
"Globally, these calls for racial equality and reconciliation of the past are louder than ever. We feel so passionately about those stories, and we have the means and momentum to bring them to a global audience," she added.
Piki Films has produced several of New Zealand's biggest international hits, including 2016's Hunt For The Wilderpeople ($23m worldwide gross); 2018's The Breaker Upperers ($2.9m); and last year's Jojo Rabbit ($90.3m, still playing in many territories before the coronavirus shutdown). The first and last of that trio were directed and produced by Waititi.
The filmmakers mentioned have the following indigenous affiliations: Te Whānau-ā-Apanui (Taika Waititi), Ngāti Porou (Morgan Waru), Ngāti Tūwharetoa, Te Āti Awa, Ngāti Rangatahi and, according to family stories, Moriori (Tina Makereti), Ngā Puhi (Briar Grace-Smith), Ngāti Pikiao and Ngāti Whakaue (Michael Bennett).