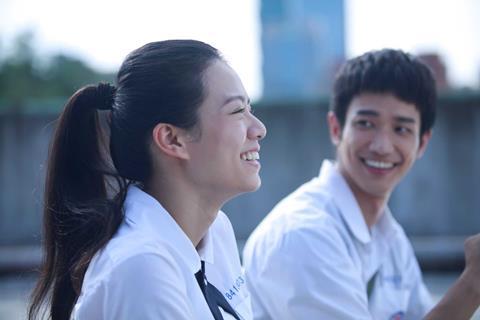 AUD has picked up the Korean rights to Take Me To The Moon, starring Taiwanese actress Vivian Sung of Our Times fame and popular actor Jasper Liu. Edko Films has taken Hong Kong rights.
Inspired by the late Taiwanese singer Tom Chang's classic song 'Take Me To The Moon', the high school romance drama focuses on six buddies who belong to a music band. After graduation, they part ways to pursue different interests and only get to meet again at a friend's funeral 10 years later. But when one of them is suddenly transported back to 1997, he is given the chance to change everyone's fate.
The Taiwan-set film is directed by Hsieh Chun-yi whose previous credits include Apolitical Romance and omnibus film Taipei Factory 2 which premiered in Venice.
It is produced by Singapore-headquartered mm2 Entertainment's Taiwan office. Its first release will be in Taiwan through Shinetime on Dec 1 before being rolled out in other territories.
Singapore-based mm2 Entertainment handles international sales. It will also distribute the film by itself in Singapore and Malaysia.