Screen Pitch competition line-up; Queen Of Spades opens Main Competition.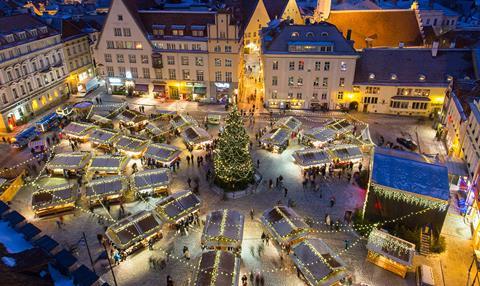 Films from Russia, the Baltic states, Poland, Croatia and Georgia are among 17 projects selected for the 15th edition of the Baltic Event's Co-Production Market (November 21-24).
The projects will be competing, among other awards, for Screen International's Best Pitch Award which has gone in the past to projects from Finland, Estonia and Russia as well as the first ever Baltic co-production of a fiction feature film, Lithuania's Seneca's Day.
The prize is decided by the Co-Production Market's participants.
This year's selection features new projects by Latvia's Laila Pakalnina (Insect Night), Croatia's Vinko Bresan (What A Country!) and Poland's Wojciech Smarzowski (The Clergy) and Dariusz Gajewski (Trust).
In addition, the Tallinn forum will serve as the venue for up-and-coming filmmakers such as Russia's Maxim Dashkin, Lithuania's Tomas Smulkis and Sweden's Maria Eriksson to present new film projects to potential co-producers and financiers.
The Baltic Event's jubilee edition has invited two projects from the 2016 Focus Country of Luxembourg, the dark thriller Skin Walker and the hybrid documentary (N)Ostalgia, while the ongoing collaboration with the producer training programme EAVE will see Tinatin Kajrishvili's Citizen Saint coming to Tallinn from Georgia.
Participating projects will also be competing for the €20,000 Eurimages Co-Production Development Award and the Cannes Marché du Film Producers Network Award for Promising Young Producers.
Queen Of Spades launches Tallinn Main Competition
Russian director Pavel Lungin's latest feature film Queen Of Spades will kick off the Main Competition of Black Nights Film Festival's 20th edition in Tallinn on November 16.
The psychological drama inspired by Tchaikovsky's opera based on Alexander Pushkin's famous novella had been originally pitched during the Moscow Business Square in 2013 and had its world premiere in Kaliningrad at the Korochekino festival in August.
The Main Competition's 12-title line-up includes international premieres from Iran (Breath by Narges Abyar), Israel (A Quiet Heart by Eitan Anner), Germany (The Have-Nots by Florian Hoffmeister), Korea (A Quiet Dream by Zhang Lu) and Italy (7 Days by Rolando Colla) as well as the world premiere of Lines by Greek writer-director-producer Vasilis Mazomenos, which presents a modern day Greek tragedy in seven vignettes on the current economic, social and political crisis in his country.