F20, the Croatian psychological thriller which is screening at Tallinn Black Nights this week, has been boarded by French sales outfit Wide Management.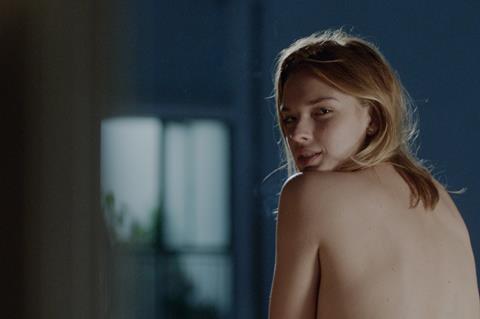 The film follows a young girl who stars a relationship with a man who spends most of his time at home playing videogames and ordering pizza.
When Martina's best friend goes to have fun over the weekend, her strict father forbids her to go, so Martina uses Filip to circumvent her father's ban. However, instead of her dreams coming true, Martina's reality quickly turns into a bloody nightmare.
The project is directed by Arsen A. Ostojic (A Wonderful Night In Split) who also produces. Hrvoje Sadaric wrote the screenplay.
It was released in Croatia this September by Blitz Film & Video and is still playing in cinemas in the country.
"This was truly a case of mutual attraction; I wanted Wide to seriously consider our film and they got back to my partner and me literally the very next day," said director/producer Arsen A. Ostojic on securing the deal.
"Arsen's three films A Wonderful Night In Split in 2004, No One's Son in 2008, and Halima's Path in 2012 garnered over 70 awards in total. Testament to Arsen's incredible talent and popularity in Croatia, all three were official entries for the Academy Awards," added Wide's head of international sales, Danya Hannah, who is attending Tallinn Black Nights this week.