Chief content officer discussed relationships with networks.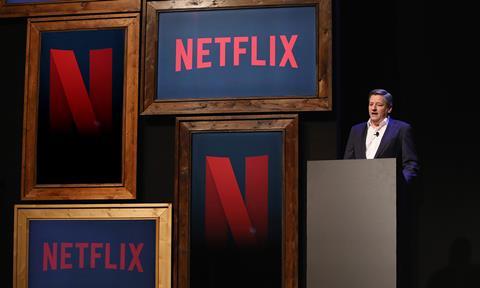 Netflix chief content officer Ted Sarandos has discussed working with European broadcast partners after announcing three major co-pro dramas.
These are Troy: Fall Of A City (BBC1), Black Earth Rising (BBC2) and The Spy (Canal+).
Talking to press in Berlin, Sarandos said: "As we've deepened our presence in the region, we've sought out the expertise and partnership of some of Europe's biggest linear and cable networks.
"By working together and providing access to our more than 93m households, we can jointly create more ambitious and better programming than ever before. When we team up with BBC (UK) or Rai (Italy), they benefit from the scale of our platform, and we benefit from access to great global stories, and great global storytellers.
"Like any relationship, there's occasional friction over rights," he admits, "but we've mostly gotten past that and together got solutions that work for both parties."
He added: "We want to see a vibrant, European production and distribution industry and we think Netflix is leveraging internet TV to help European broadcasters reach a bigger and more global audience than they could on their own."
Sarandos said Narcos helped convince the company that series and films can find an audience outside of their region. "People all over the world love this show - language and location are no barrier, quality storytelling is what we look for," he said.
Sarandos said that in 2017, Netflix will launch over 1000 hours of original content, including new films directed by David Ayers (Bright), Duncan Jones (Mute), Bong Joon-ho (Okja) and Angelina Jolie (First They Killed My Father).
They will launch 50 new stand-up comedy specials, including new shows from Jerry Seinfeld, Chris Rock, Dave Chappelle, Louis C.K. and Amy Schumer.
He said that they will show Star Trek Discovery throughout Europe within 24 hours of its launch on CBS in the US and Canada.
Netflix have also already committed to a second season of Las Chicas Del Cable, their Spanish original series that has not yet premiered its first season.
Sarandos said that a second season of French political drama Marseille is starting production April, with original British comedy Lovesick coming back for a third season.