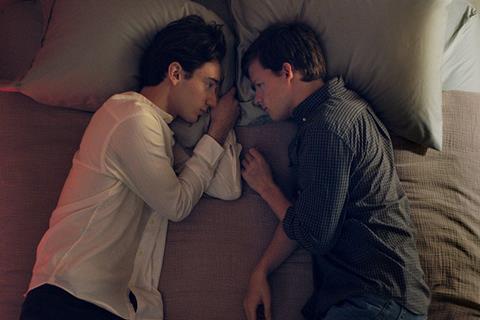 The line-up for the 45th Telluride Film Festival (August 31 - September 3) has been announced.
It includes world premieres of David Lowery's The Old Man & The Gun, Joel Edgerton's Boy Erased, Jason Reitman's The Front Runner, Karyn Kusama's Destroyer and Yann Demange's White Boy Rick.
It also features Venice titles First Man (Damien Chazelle), Peterloo (Mike Leigh) and ROMA (Alfonso Cuarón).
All in all the festival will screen more than 60 features, shorts and films in revival programmes representing 22 countries. The roster includes artist tributes, on-stage conversations, panels, student and programmes.
Main programme
Angels Are Made Of Light (D. James Longley, U.S.-Denmark-Norway, 2018)
Be Natural: The Untold Story Of Alice Guy-Blaché (D. Pamela E. Green, U.S., 2018)
Birds Of Passage (D. Ciro Guerra And Cristina Gallego, Colombia-Denmark-Mexico, 2018)
Border (D. Ali Abbasi, Sweden, 2018)
Boy Erased (D. Joel Edgerton, U.S., 2018)
Can You Ever Forgive Me? (D. Marielle Heller, U.S., 2018)
Cold War (D. Pawel Pawlikowski, Poland-France-U.K., 2018)
Destroyer (D. Karyn Kusama, U.S., 2018)
Dogman (D. Matteo Garrone, Italy-France, 2018)
Dovlatov (D. Aleksei German, Russia-Poland-Serbia, 2018)
First Man (D. Damien Chazelle, U.S., 2018)
Fistful Of Dirt (D. Sebastián Silva, U.S., 2018)
Free Solo (D. Jimmy Chin And Elizabeth Chai Vasarhelyi, U.S., 2018)
Ghost Fleet (D. Shannon Service And Jeffrey Waldron, U.S., 2018)
Girl (D. Lukas Dhont, Belgium-Netherlands, 2018)
Graves Without A Name (D. Rithy Panh, France-Cambodia, 2018)
Meeting Gorbachev (D. Werner Herzog And André Singer, U.K.-U.S.-Germany, 2018)
Non Fiction (D. Olivier Assayas, France, 2018)
Peterloo (D. Mike Leigh, U.K., 2018)
Reversing Roe (D. Ricki Stern And Annie Sundberg, U.S., 2018)
ROMA (D. Alfonso Cuarón, Mexico, 2018)
Shoplifters (D. Hirokazu Kore-Eda, Japan, 2018)
The Biggest Little Farm (D. John Chester, U.S., 2018)
The Favourite (D. Yorgos Lanthimos, Ireland-U.K.-U.S., 2018)
The Front Runner (D. Jason Reitman, U.S., 2018)
The Great Buster (D. Peter Bogdanovich, U.S., 2018)
The Old Man & The Gun (D. David Lowery, U.S., 2018)
The Other Side Of The Wind (D. Orson Welles, U.S., 1976/2018)
The White Crow (D. Ralph Fiennes, U.K., 2018)
They'll Love Me When I'm Dead (D. Morgan Neville, U.S., 2018)
Trial By Fire (D. Ed Zwick, U.S., 2018)
Watergate – Or, How We Learned To Stop An Out-Of-Control President (D. Charles Ferguson, U.S., 2018)
White Boy Rick (D. Yann Demange, U.S., 2018)