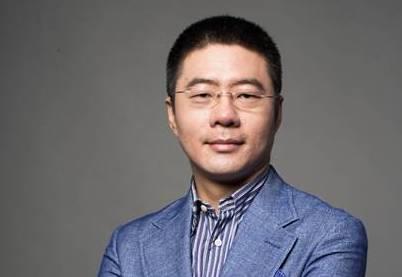 Tencent Pictures, one of two production divisions under Chinese tech giant Tencent, unveiled its upcoming slate at the on-going Shanghai International Film Festival (SIFF), including investments into TriStar Pictures' A Beautiful Day In The Neighborhood and Sony Pictures Animation's Wish Dragon.
Scheduled for US release in November, A Beautiful Day In The Neighborhood follows the attempts of an Esquire journalist to write a profile of beloved TV icon Fred Rogers. Tom Hanks plays Rogers, with Matthew Rhys as the journalist.
Directed by Chris Appelhans, Wish Dragon is an animated feature produced by Sony with China's BaseFX and Jackie Chan's Sparkle Roll Media. The project also has Aron Warner (Shrek) on board as a producer.
During the SIFF presentation at the iconic Shanghai 1862 Theatre, Tencent also flagged up its investments into Paul W.S. Anderson's Monster Hunter, an adaptation of the hit video game, and two projects with its regular investment partner Paramount Pictures – Terminator: Dark Fate, starring Arnold Schwarzenegger, and Top Gun: Maverick, with Tom Cruise.
Meanwhile, Tencent's domestic Chinese projects include patriotic omnibus Me And My Motherland, produced to celebrate the 70th anniversary of the founding of the People's Republic of China in October 2019. Tencent is also a co-financier on Diao Yinan's The Wild Goose Lake, which recently premiered in Cannes competition.
"Tencent Pictures is able to build a thriving digital content ecosystem, which is well supported across Tencent platforms," said Tencent Pictures CEO Edward Cheng.
Tencent owns social media platforms including WeChat and QQ; video and music streaming platforms Tencent Video and Tencent Music; e-publishing giant China Literature, which last year acquired film and TV producer New Classics Media; and also either wholly owns or has investments in targeted advertising, fintech and ecommerce platforms in mainland China.
Launched in 2015, Tencent Pictures is focused on developing content based on the company's own IP and last year also established a distribution arm. It is run as a separate unit to Tencent Penguin Pictures, which is overseen by the tech giant's streaming arm, Tencent Video.