Magic Magic and Ant-Man no contest for Arnie sequel.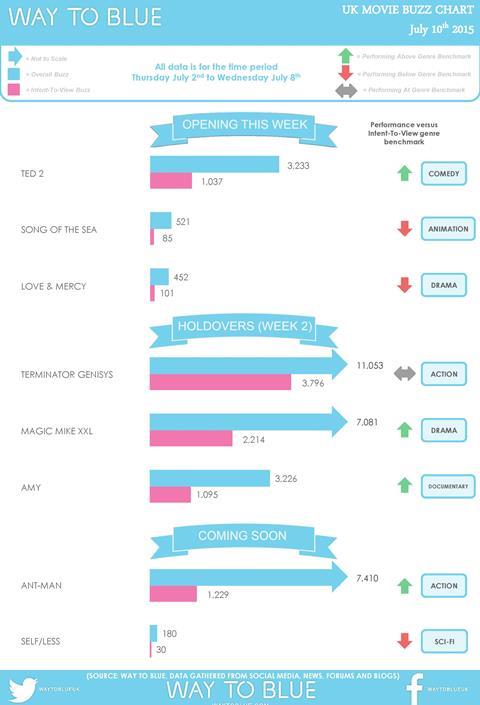 Terminator Genisys topped this week's UK buzz chart, according to data from Way To Blue.
On its first week of release, the action sequel generated more than 11,000 comments across social media, news, forums and blogs from July 2-8.
Of those, 36% expressed intent-to-view, meaning they would look to see the film in the cinema.
Ahead of its UK release, superhero movie Ant-Man ranked second with more than 7,400 comments (16.5% ItV).
In third was male stripper sequel Magic Mike XXL, which came close to 7,100 comments (31% ItV).
Of the films opening this weekend, comedy sequel Ted 2 generated the most buzz with 3,233 comments (32%).
Amy Winehouse documentary Amy, which opened last weekend, was close behind with 3,226 (34% ItV).