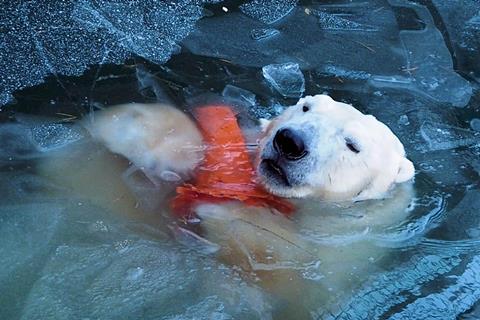 French sales outfit TF1 Studio is launching sales on German director Marten Persiel's hybrid environment-focused drama Everything Will Change.
Set in the dystopian world of 2054, it follows three friends who go on an adventure-filled road trip in search of long-lost traces of the 2020s, a time when the planet was still beautiful, but on the verge of an ecological drama.
Persiel is best known internationally for his award-winning documentary This Ain't California, about skateboarding culture in the 1980s GDR, which world premiered in the Berlinale's Perspektive Deutsches Kino section in 2012.
His new work mixes fiction with documentary elements.
The cast features Noah Saavedra, seen recently in political drama And Tomorrow The Entire World, Jessamine-Bliss Bell and Paul G. Raymond while renowned scientists and artists such as Alternative Nobel Prize winner Cary Fowler, Wim Wenders and Markus Imhoof also put in appearances.
Currently in post-production, Everything Will Change is produced by Katharina Bergfeld and Martin Heisler at Flare Film, the Berlin-based production company which is also behind Berlinale 2021 Panorama title Bliss.
Co-producer include the Netherlands's Windmill Film and broadcasters RBB, NDR, BR, KRO-NCRV in collaboration with ARTE.
"For us, this film is not only a passion project but also the story of a crush. A crush with the talent team: Marten Persiel and the producers at Flare Film and our partner Justwatch, a Berlin new tech company specialised in impact study and digital marketing," said Sabine Chemaly, EVP international distribution at TF1 Studio.
"The subject matter, the protection of the planet and species extinction, mobilises us all. We hope this film will be a wake-up call for as many people as possible."
The work joins three other new titles on the TF1 Studios slate, Maria Into Life, Tiger's Nest and Superwho?
Since October, TF1 Studio has been under the umbrella of distribution entity Newen Connect of the pan-European production company Newen Group, which in turn is part of the French media holding company TF1 Group. Under this move, its full rebranded title is TF1 Studio, a Newen Connect company.