The 19-episode series is now available to watch online.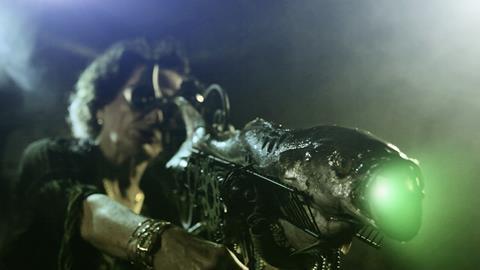 Norwegian writer/director Aleksander Nordaas, best known internationally for 2012's Thale, has launched a 19-episode webseries entitled Made In Mosjoen.
The English-language series is available for free at http://www.madeinmosjoen.com.
Nordaas runs Norway's Yesbox Productoins alongside Screen 2015 Future Leader Bendik Stronstad. Their film Thale sold to more than 50 countries and showed at festivals including Toronto.
As with supernatural thriller Thale, the story from the webseries invents a mythical creature, and the director joked that it also included "a fishgun, a mummified cat, and some special cheese."
"Made in Mosjøen was made as a web series because I want to learn," Nordaas told Screen. "For me, it's an unknown format, distribution model and genre/style. But soon it's not. Soon, I can say, 'Hey I've tried it, and this, this and this worked and failed.' Then I put this first-hand experience into my next feature, short - or web series… It's a rapid changing business, and if I'm to survive as a filmmaker in times to come, I need to be flexible - or break."
The entire 120 minute series was made for under €90,000. "The funding is mainly Norwegian soft money from Northern Norwegian Film Center and Sparebank1 Kulturnæringstiftelsen, with some additional local funding from amazing people and businesses in Mosjøen," he explained.
The series was shot in his titular hometown over 18 days in mid-November 2014. "Everybody in Mosjøen wanted to see it happen - basically because film production creates and attracts life to a small city – so we got these incredible favours, deals and support." He also shot Thale in Mosjøen back in 2012.
The team considered a pay-per-view launch but decided to build an audience with free content. "It's a long-term investment, hopefully," Nordaas added. "My aim is to distribute the first season for free to build an audience. An audience/fanbase is the most valuable currency in the entertainment business today, and it probably will be for times to come.
"And the best way to have the series travel as far as possible, gathering that audience, is to let it flow free - without those interrupting ads. Even though ads might have provided a little income, it's more important to me that people get to binge-watch the whole thing without being interrupted by ads between every episode.
"It pulls people out of the mode and context, ergo they're more likely to stop watching. So for the sake of a series that's a bit audience-demanding in the first place, ads would do more harm than good."
More than 250 local people helped out, both in front of an behind the camera. About 70% of the actors are local first-timers. "It's in the best interest for many others than just me that the series keep ongoing. And if I can make that happen, that would be payment enough," he said. "After all, I'm gonna live in Mosjøen until I die, and I want to spend my time up until then in a creative, thriving city.
So, my aim is to release the first season for free, then try to have my audience crowdfund the production of the next season. In other words, I aim to create a self-sustainable-creator-audience-relationship that keeps the series - and city - alive."