| | | | | |
| --- | --- | --- | --- | --- |
| Rank | Film (distributor) | Three-day gross (Mar 4-6) | Total gross to date | Week |
| 1. | The Batman (Warner Bros) | £13.5m | £13.5m* | 3 |
| 2. | Uncharted (Sony) | £1.3m | £20.3m | 4 |
| 3. | Sing 2 (Universal) | £1m | £30.3m | 6 |
| 4. | The Duke (Pathé) | £681,258 | £2.7m | 2 |
| 5. | Death On The Nile (Disney) | £283,213 | £7.2m | 4 |
*final figure still to come
GBP to USD conversion rate: 1.32
Warner Bros' blockbuster The Batman dominated the UK-Ireland box office on its opening weekend, with a £13.53m three-day session coming in as the third highest of the last two years.
Playing in 709 locations, the film took an average of £19,086 per site. Its £13.5m three-day figure is only behind No Time To Die (£21m) and Spider-Man: No Way Home (£19.5m).
The full opening is to be confirmed, with Imax still to report figures from its previews on Thursday, March 3.
The Batman's opening is ahead of the first two of Christopher Nolan's trio – Batman Begins with £4.4m and The Dark Knight with £11.2m – and only slightly behind The Dark Knight Rises' £14.3m.
It also tops the £12.6m three-day start of 2019's Joker, giving The Batman the highest opening for a 15-rated title ever in the territory. 2015's Fifty Shades Of Grey is the only 18-rated title to have opened higher – marginally ahead with a £13.56m first weekend.
Joker went on to an enormous £58.3m total; Warner Bros will hope that The Batman can hold similarly well.
The Batman's dominance of both screens and ticket sales affected the takings of several other titles on release, from genre stablemates to family titles.
Sony's former number one Uncharted fell 51.7% on its fourth weekend. It's £1.33m session was still enough to take it to £20.3m – one of only seven films to cross that mark in the last two years.
Sing 2 fell 61.2% on its sixth session with £1m. It has passed a landmark of its own, with £30.3m total passing the £29.5m of the 2017 first film.
Pathé's The Duke was a key exception to The Batman's rule, falling just 23% on its opening weekend – the smallest drop in the top 10 - with £681,258 taking it to a £2.7m total.
Disney's Death On The Nile rounded out the top five, dropping 63% with £283,213 taking it to a £7.2m cume on its fourth weekend.
Total takings for the top five shot up 108.2% to £16.87m, boosted by The Batman, which accounted for over 80% of that amount.
Entertainment Film Distributors' Dog dropped 57.7% with £275,208 taking it to £2.6m from three weekends.
Despite the arrival of another superhero in cinemas, Sony's Spider-Man: No Way Home still took £213,000 on what is now a 12-weekend run. It is now up to £95.7m as the fourth-highest-grossing film of all time, chasing down the £96.7m of 2021's No Time To Die.
Belfast breaks record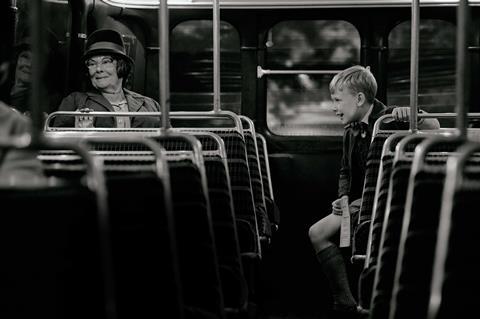 Heading into Bafta week, six-time nominee Belfast has become the highest-grossing black-and-white film of the modern era. Its £174,442 weekend (a 52.3% drop) contributed towards a £14.5m cume from seven weekends, topping the £14.4m total of Schindler's List from 1994, and monochrome titles including The Artist's £9.8m from 2011/12.
Paramount's slate is led by Bollywood title Gangubai Kathiawadi, which dropped 57.1% - par for the course this weekend – with £93,000. It was playing in just 61 sites this time, scoring a strong £1,525 average; and is up to £465,000 from two sessions.
Close behind was another Paramount title, Jackass Forever, which added £87,000 for a £6.1m cume – closing in on Jackass: Bad Grandpa's £6.5m.
Clio Barnard's Cannes 2021 title Ali & Ava opened to £63,968 from 136 sites at an average of £470. Including previews, the film has £106,785 - the highest full opening of Barnard's career, ahead of The Selfish Giant's £81,737.
Paramount also opened The Godfather Part II re-release to £45,000; while The Godfather added £12,000 on a second weekend to reach £401,000.
Cyrano, a four-time Bafta nominee, is struggling in cinemas, with an 84.8% drop on its second weekend of £40,121 bringing it to a £624,779 total for Universal.
Parallel Mothers dropped just 23.3% with £26,644 on its sixth weekend, and is coming up on £1.3m total.
Universal's Marry Me added £19,881 to reach £2.2m from four weekends; while Licorice Pizza put on £12,717 for a £2.5m total.
Bafta- and Oscar-nominee Encanto added £17,970 on an impressive 15th weekend for Disney, reaching £7.7m across that time.
Sony's Foo Fighters feature Studio 666 added £10,000 and is up to £189,000 from two sessions.
Paramount's Scream is closing out with £8,000 bringing it to £7.57m.
Bohemia Media opened Rebel Dread to £6,742 from 17 locations at a £397 average, with £11,124 including previews.