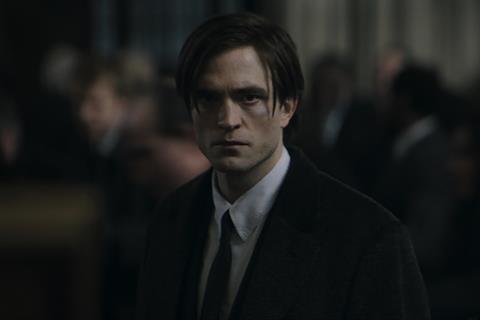 Warner Bros has resumed production in the UK on The Batman starring Robert Pattinson.
"Following a hiatus for COVID 19 quarantine precautions, filming has now resumed on The Batman in the U.K.," a Warner Bros. Pictures spokesperson said.
Production was suspended at the start of the month after it emerged that a member of the cast and crew – reported to be Pattinson although the studio never confirmed this – tested positive for Covid-19.
Filming at Warner Bros Leavesden had just started up again after a five-month stoppage due to the lockdown.
Matt Reeves is directing the tentpole.
Paul Dano plays The Riddler, Zoë Kravitz Catwoman, and Colin Farrell The Penguin. Rounding out the key cast are Andy Serkis, Jeffrey Wright, and John Turturro.
The Batman is scheduled to open on October 1, 2021.
At time of writing it was unclear if Warner Bros would stick to that date given the delay to production.