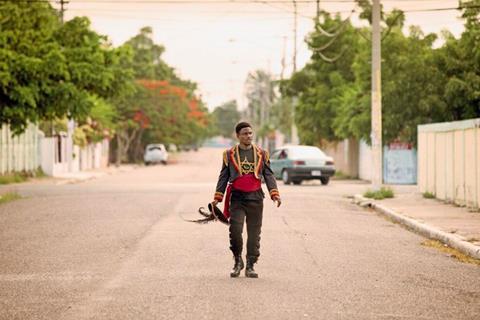 Harmony Korine's The Beach Bum starring Matthew McConaughey as a rebellious stoner, John Lee Hancock's western The Highwaymen starring Kevin Costner and Woody Harrelson, and The Day Shall Come from British arch provocateur Chris Morris will premiere at SXSW in March.
Festival top brass on Wednesday (16) announced 102 features and episodic premieres line-up for the 26th edition of the festival that runs from March 8-17 in Austin, Texas.
Besides The Beach Bum and The Highwaymen, the Headliners programme includes Universal's sixth grade comedy Good Boys starring Jacob Tremblay, from the writers of Superbad and the Sausage Party producers; the Seth Rogen and Charlize Theron comedy formerly known as Flarsky; and Olivia Wilde's directorial debut Booksmart.
The Episodics TV roster includes Taika Waititi's TV version of his vampire feature What We Do In The Shadows; and the comedy Shrill, from Our Idiot Brother director Jesse Peretz and Carrie Brownstein.
The Narrative Feature Competition includes Mike Ahern and Enda Loughman's Extra Ordinary (Ireland) about a driving instructor with supernatural talents; Emily Ting's Go Back To China (China-US), in which a spoiled rich girl is cut off by her father and sent to work in the family toy business in China; and Annabelle Attanasio's Mickey And The Bear (US), about a headstrong teen who must decide between family and personal fulfilment.
Narrative Spotlight includes Chris Morris' The Day Shall Come (UK, pictured), about an FBI plot to turn a poor Miami preacher into a criminal; and The Peanut Butter Falcon (US) in Narrative Spotlight stars Shia LaBeouf and Dakota Johnson in the story of a young man with Down syndrome who chases his dream of becoming a professional wrestler. Tyler Nilson and Michael Schwartz directed.
Documentary selections include For Sama (UK) from Waad al-Khateab and Edward Watts, about a young woman's life in war-torn Aleppo; Jennifer Trainer's look at a contemporary art initiative in a deindustrialised region in Museum Town; a peek into the world of taxidermy in Stuffed (Canada-US) from Erin Derham; and Why Can't I Be Me? Around You (US) from Harrod Blank and Sjoerd Dijk, about a 53-year-old motorcycle enthusiast who decides to get breasts.
Robert Rodriguez's thriller Red 11 (US) screens in Visions, and centres on a filmmaker who loses his investor' money and learns they belong to the Cartel. The section includes Grace Glowicki's comedy-drama Tito (Canada), in which a man hunted by sexual predators who befriends a cheerful intruder.
"As we head into our 26th edition, we couldn't be more excited to once again share a completely fresh SXSW 2019 slate with our uniquely smart and enthusiastic SXSW audience," said Janet Pierson, director of film. "As always, we looked for a wide range of work, contemplating scale, style, tenor and tone. We hope that this year's outstanding array of films from accomplished to emerging talent will entertain, surprise, and provoke."
As previously announced, Jordan Peele's Us will open the festival, and Wilde, Jessica Brillhart and Marti Noxon have been announced as this year's Film Keynotes.
SXSW will announce additional titles on February 6. The complete SXSW Film Festival programme typically includes between 320 and 340 total projects, and the 2019 roster was selected from 2,351 feature-length film submissions, with a total of 8,490 films submitted this year.
Click here for the full line-up of films announced on Wednesday.