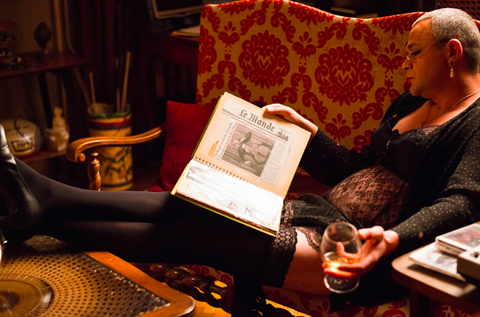 The 25th anniversary Raindance Film Festival in London handed out awards on Friday as The Constitution snapped up honours for best film, screenplay and performance.
The drama from Rajko Grlic follows four residents in a building who avoid each other due to differences in their possessions, sexual habits, nationality and religion. Nebojša Glogovac earned the best performance award.
Best director went to Zachary Cotler and Magdalena Zyzak for Maya Dardel, while Jason Wingard's In Another Life was named Best UK Feature. RiverBlue: Can Fashion Save The Planet won best documentary, and the Film Of The Festival Award went to Hector Valdez's Peaches.
Guy Ritchie received the festival's second Raindance Auteur Award for his achievements in filmmaking and ongoing contribution to the film industry.
Raindance founder Elliot Grove hosted the awards ceremony with juror Treva Etienne, former Bifa director Johanna von Fischer, and producer Rosa Bosch. Jury members included Christopher Ecclestone, Sean Bean, Jack O'Connell, Celia Imrie and Ewen Bremner, among many others.
The festival runs through October 1 and organisers say by the end it will have screened a record-breaking number of submissions from more than 200 countries including features, shorts, webisodes, VR and music videos.
For more details on all awards winners click here.