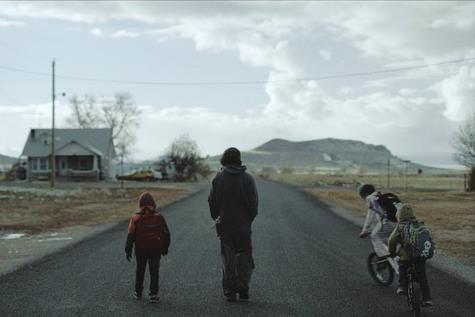 Los Angeles-based The Exchange has acquired its latest film from Sundance, taking worldwide sales rights to NEXT section entry The Killing Of Two Lovers.
CEO Brian O'Shea and his team are currently introducing the title to US and international buyers. The company's other Sundance pick-ups include Spree and Welcome To Chechnya.
Robert Machoian wrote and directed the film about David, who desperately tries to keep his family of six together during a separation from his wife. The parents agree to see other people, but David struggles to grapple with his wife's new relationship.
Clayne Crawford, Sepideh Moafi, Chris Coy, Avery Pizzuto, Arri Graham, and Ezra Graham star.
Crawford of Back40 Pictures produced with Robert Machoian of 433 Pictures. Crawford, Roger Fields and Scott Christopherson served as executive producers.
"The Killing Of Two Lovers was praised as one of the breakout films at this year's Sundance Film Festival" said O'Shea. "Robert's creative and insightful direction, coupled by the amazing ensemble cast makes this a quality American independent film The Exchange Is proud to bring to its global client base."
The Exchange's sales slate includes Sophia Lillis' The Thicket with Peter Dinklage and Noomi Rapace, Anna Faris' Summer Madness, Zoe Saldana's Key Hole Garden, SXSW Midnight section The Toll, and Bruce Willis in Cosmic Sin.