Exhibition conference also adds two-day archive lab and more.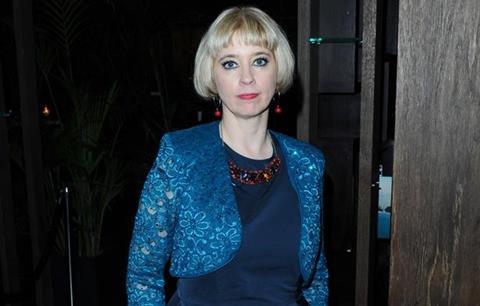 Film exhibition innovation conference This Way Up (Dec 2-3) has added a series of new sessions to be held at the Home cinema in Manchester, after unveiling its initial line-up of events and speakers last month.
Carol Morley, director of The Falling and Dreams of a Life, will be in conversation with BFI Film Fund director Ben Roberts on Thursday morning (Dec 3).
The session, presented by BFI Talent, is designed to turn the spotlight onto someone they feel has led the way on key topics of conversation and priorities for them as a funding body, whilst making a valuable contribution to the exhibition sector and wider industry.
This Way Up has also added a two-day lab titled HACKS: Anatomy of an Archive, which will invite teams of filmmakers, information designers, developers, data visualisers and hackers to create visually rich and critical prototypes/projects that examine how archives (moving image) are not only a means of conserving the past, but for transporting the present into the future.
Led by Anna Frew, from Abandon Normal Devices, the lab will explore how alternative narratives and hidden histories can be drawn out and what or who might be missing or buried in the depths of the vaults.
The lab is designed to glean new material and look closer at the challenges and opportunities that archives and big data aggregation present.
Other sessions include:
Lunchtime Lab: BBC R&D Perceptive Media
Want to contribute to the evolution of storytelling? BBC Research and Development's North Lab, based at MediaCityUK in Salford, showcase their latest experiment in a top secret, closed door workshop. A select group of THIS WAY UP attendees will try out a new smartphone app before being a shown a premiere of a short film that looks to change the way we engage. Further details are strictly under wraps, but the BBC are looking for volunteers to take part in this limited study and to share and discuss their experiences with other participants. Workshop led by Ian Forrester, BBC R&D North lab. Results from the workshop will be revealed at Thursday's The Film is Not Enough session.
Lunchtime Lab: Punk DCP v2.0
Are you finding the transition to digital and DCP a bit bewildering? You're not alone! The Digital Cinema infrastructure for first-run features is now well-established, but for cinemas and film festivals showing shorts, older films not available on DCP, or other unusual content, there's little consensus on the best way to manage the process of getting films to screen. DIY DCP with open-source software is a game-changer in avoiding the exorbitant prices charged by post houses, but it comes with its own challenges - ludicrously long encode times, endless download links, wrangling weird video formats, and processes which are heavy on staff time. Jim Dummett, technical manager of London Short Film Festival, and closet computer boffin, is developing a new software system that aims to solve all our woes. In this session, he'll share some of the difficulties in delivering a festival like LSFF (440 films!) and some of the solutions he's found. And he wants your feedback to shape the system he's building to make sure it's as useful as possible for all exhibitors. If you run a film festival that's finding technical delivery stressful and expensive, or are dealing with unusual content and wish there was an easier way, this session is for you.
Lunchtime Lab: David vs Goliath
How the independent cinema can make an impact and win over audiences. Independent cinemas take pride in offering an alternative to the multiplex, either in terms of programming, ambience or customer experience, but how can independent sites use guile, imagination, cunning and excitement (and very little money!) to make a distinct impression in the marketplace? By examining topics such as programming/counter programming, localised marketing, event cinema, private hires and customer service, we can look at how smaller cinemas can play to their strengths to increase their audience and market share. This lunchtime lab, led by Dallas King (Belmont Filmhouse) is designed to spark discussion and allow delegates to share their own experiences and successes and to spark new ideas.
"I'm not like you, I don't feel like you" Persona swapping in Film Programming
Neurocinematics is a term coined by Uri Hasson at Princeton University, who was among the first to investigate how the brain responds to film using an fMRI brain scanner. As studio heads look for more and more quantifiable data on the viability of their films and audience reactions, 'neuromarketing' is becoming a staple of much commercial filmmaking and trailer cutting. But what can this area of study tell us about the way that not only audiences, but film programmers react to difference?
Considering how a lack of diversity in representation feeds into audience perception, how can programmers identify, examine and mediate their own empathetic responses to curate a truly diverse programme? Bringing together filmmakers, critics, curators and academics whose work addresses the intersection between representation, empathy and neurocinematics, we'll explore how new technologies might help us to identify basic barriers to reaching different audiences and also provide opportunities to overcoming them. Curated and chaired by Jemma Desai with George Amponsah (director, The Hard Stop), Sophie Monks Kaufman (writer, Little White Lies) and Maria Panagiotidi (research psychologist, Artic Shores).
Jointly organised by three hubs within the BFI's Film Audience Network - Film Hub North, Film Hub North West Central and Film Hub Scotland - it marks the second year the conference has run.