Andrew Herwitz will launch sales in New York this week on a quartet of titles led by A Ballerina's Tale.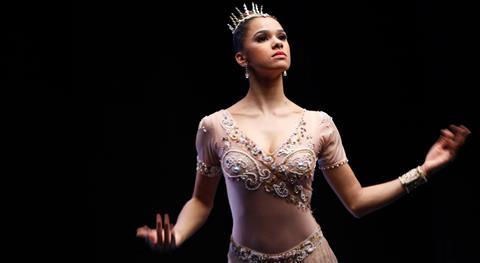 Nelson George's film (pictured) traces the prodigious rise and potentially career-ending injury of the famed dancer Misty Copeland, the first African-American ballerina in a major company. Herwitz served as executive producer.
Erik Shirai's documentary competition premiere The Birth Of Sake portrays the 144-year old Yoshida Brewery in Japan as it continues to weather changing times and maintain its reputation for excellence.
Director Jeanie Finlay's Orion: The Man Who Would Be King charts the career of masked country singer Elvis Priestly, whose voice with its uncanny similarity to Elvis Presley's and led people to believe the King lived on beyond his death.
In A Nazi Legacy: What Our Fathers Did, world-famous human rights lawyer and genocide expert Phillipe Sands retraces the steps of two high-ranking Nazi officers who ordered the incineration of the entire Jewish population of a small village, Sands' hometown.
Sands is accompanied on his journey by one son of each officer as the three men confront stark truths that lead to startling revelations.
Herwitz's 2014 Tribeca slate included Marshall Curry's eventual documentary prize-winner Point And Shoot and Ballet 422, currently in US theatres via Magnolia Pictures.