The Force Awakens is now the second-highest grossing IMAX release of all time.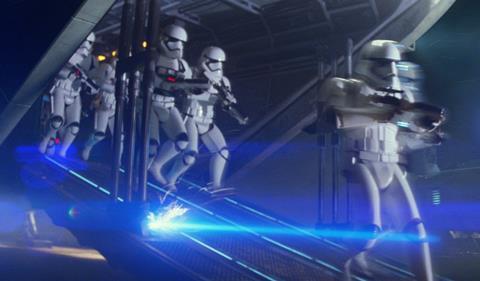 Star Wars: The Force Awakens continues to break box office records across the globe, this time becoming the fastest ever IMAX title to reach $200m.
The release hit the total in just 35 days, and is now the second-highest grossing IMAX title of all time with $207.5m globally, only behind Avatar's $243m.
In the US, The Force Awakens has clocked up an impressive $120m from 391 IMAX venues, while a further $87.5m has been taken from 556 international cinemas.
IMAX screens represent 13.6% of the film's overall $879.3m US gross, and 8.2% of its international gross.
Overall, IMAX accounts for 10.7% of The Force Awakens' $1.94bn worldwide gross to date.