Swedish star made several high-profile forays into Hollywood.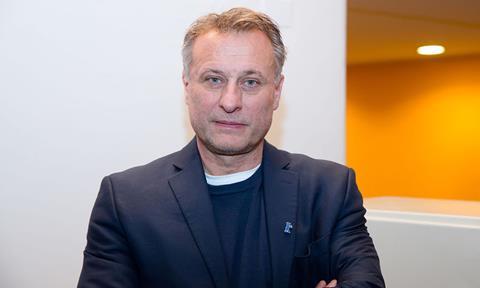 Michael Nyqvist, the Swedish star who found international fame with The Girl With The Dragon Tattoo, died on Tuesday (27) following a battle with lung cancer. He was 56.
Nyqvist's US-based representatives issued a statement on Tuesday that read: "On behalf of Michael Nyqvist's representatives and family, it is with deep sadness that I can confirm that our beloved Michael, one of Sweden's most respected and accomplished actors, has passed away quietly surrounded by family after a year long battle with lung cancer. Michael's joy and passion were infectious to those who knew and loved him. His charm and charisma were undeniable, and his love for the arts was felt by all who had the pleasure of working with him."
Nyqvist will be most famous to non-Scandinavian audiences for his role as investigative reporter Mikael Blomkvist in The Girl With The Dragon Tattoo, Niels Arden Oplev's 2009 adaptation of the late Stieg Larsson's smash Millennium book series that also turned Noomi Rapace into a global star.
He reprised his role as Blomkvist in The Girl Who Played With Fire and The Girl Who Kicked The Hornet's Nest. The films were expanded into a six-part TV series in Sweden. Daniel Craig played Blomkvist in the English-language version that Sony distributed in the US and other territories in 2011.
Nyqvist, who had acted in Sweden for decades before The Girl With The Dragon Tattoo, also made a number of high-profile forays into Hollywood, appearing opposite Keanu Reeves in 2014's John Wick, and alongside Tom Cruise in Paramount's 2011 action tentpole Mission: Impossible — Ghost Protocol.
English-language credits included Matthew Ross' Sundance 2016 crime drama Frank & Lola, Henry Alex Rubin's Venice 2012 drama Disconnect, and Sebastian Cordero's 2013 sci-fi mystery Europa Report. Among many other films, he starred in Florian Gallenberger's Berlinale 2016 selection The Colony opposite Daniel Bruhl and Emma Watson.
Born in Stockholm on November 8,1960, Nyqvist studied at the School Of Drama in Malmö. His first breakthrough came in 2000 on Lukas Moodysson's Together, for which he received his first Guldbagge best actor nomination for his portrayal of a misguided husband with anger issues.
Notable Swedish credits include The Black Pimpernel in 2007, Suddenly in 2006, Oscar-nominated As It Is In Heaven in 2004, and The Guy In The Grave Next Door in 2002, for which he won the best actor Guldbagge.
He published the memoir Just After Dreaming in 2010 in which he wrote about his quest to track down his biological parents at the age of 30 after he was adopted as a baby.
Among Nyqvist's upcoming projects was the submarine thriller Hunter Killer starring Gerard Butler, Gary Oldman, and Common.
Butler tweeted: "Sending my condolences to Michael Nyqvist and his family. Incredibly talented and an extraordinary human being. My heart is broken."
Fellow Swede Alicia Vikander took to Twitter and said: "Heartbroken to hear about Michael Nyqvist's passing. Intelligent, compassionate and kind. One of my absolute favourites. Never forgotten."
Nyqvist is survived by his wife Catharina, and their children Ellen and Arthur.