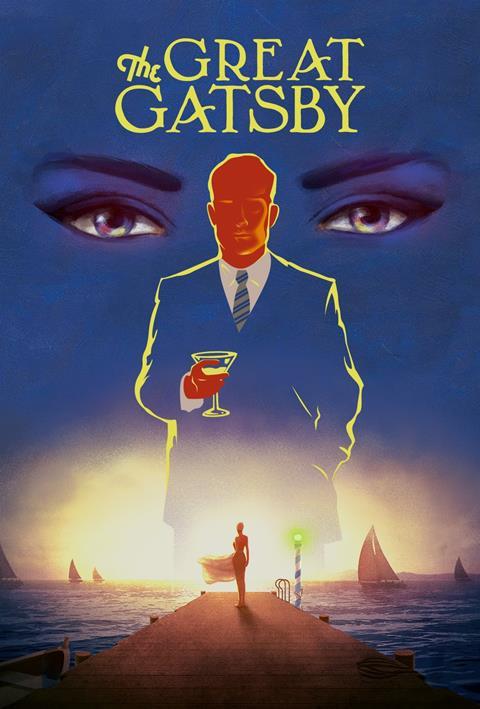 F. Scott Fitzgerald's classic American novel The Great Gatsby is to be made into an animation for the first time, as a feature film from VFX and animation specialists DNeg.
The film will be directed by William Joyce from a script by Brian Selznick. Michael Siegel and DNeg senior vp creative production David Prescott will produce the film with Joyce.
DNeg Feature Animation will provide animation services.
Fitzgerald's 1925 novel has been adapted for screen on several occasions, including Baz Luhrmann's 2013 version starring Leonardo DiCaprio, Jack Clayton's 1974 effort led by Robert Redford, and a 1926 silent version that is now a 'lost film'.
Through the perspective of a young bond salesman in 1920s New York, it delves into the mystery of Jay Gatsby, an enigmatic multi-millionaire attempting to reunite with his former lover.
"Fitzgerald created a vivid dreamscape that has eluded filmmakers since the silent era," said Joyce. "The previous film versions were constrained by live action, but innovative animation could finally realise the elusive quality of the novel."
Joyce worked as a concept artist on the first Toy Story film, and wrote the book series on which 2012's Rise Of The Guardians was based. Selznick wrote both the original book and screenplay for Todd Haynes' 2017 feature Wonderstruck, as well as the book on which Martin Scorsese's 2011 Hugo was based.
VFX powerhouse DNeg is headquartered in London, with offices in Canada, the US and India. It is also currently collaborating with Joyce on an original animated short titled Mr. Spam Gets A New Hat, due for release in summer 2021.