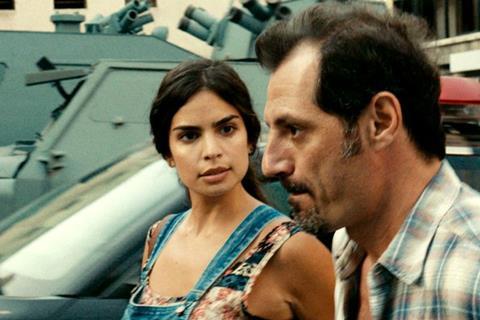 The Insult won the world cinema audience award as the AFI FEST 2017 presented by Audi came to a close at the weekend.
Ziad Doueiri's Lebanese foreign-language Oscar submission (pictured) explores the Middle Eastern country's long antagonism towards Palestinian refugees and its civil war wounds.
The New Auteurs Audience Award went to Iram Haq's What Will People Say, a tale about a young woman who must carve out her own path despite a culture clash. The American Independents Audience Award went to Joseph Kahn's rap battle film Bodied.
The grand jury award for live action short went to Gaze by Farnoosh Samadi, and the grand jury award for animated short went to Niki Lindroth von Bahr's The Burden. Pia Borg's Silica earned a special mention. The two winners become eligible for Oscar consideration.
"As the 31st edition of AFI FEST comes to a close, this year's awards shine a light on the American independent, auteur and foreign cinema that resonated with our audiences and jurors," AFI FEST director Jacqueline Lyanga said. "Audience awards help bring film lovers together, while building momentum for the filmmakers in this year's festival."
AFI FEST ran from November 8-16 and closed with Molly's Game. Programmers selected 137 films, of which 93 were features. Forty films were directed or co-directed by women.