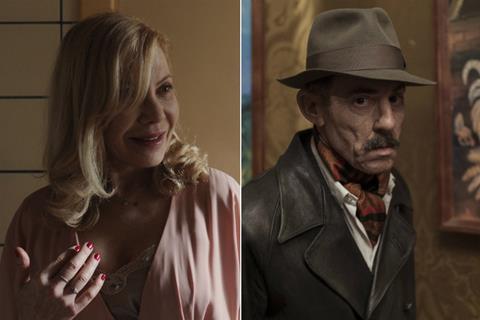 Screen has launched its jury grid for the Berlinale 2020 Competition films, with Natalia Meta's The Intruder and Giorgio Diritti's Hidden Away both marking average scores.
Participating critics on the grid for this year are:
Helena Lindblad, Dagens Nyheter, Sweden
Anton Dolin, Meduza, Russia
Katja Nicodemus, Die Zeit, Germany
Wang Muyan, The Paper, China
Rita Di Santo, The Morning Star, UK
Paolo Bertolin, Segnocinema, Italy
Screen's own critic
As in previous years, each critic watches each Competition film and awards a star rating on the following scale: four (excellent), three (good), two (average), one (poor), zero (bad).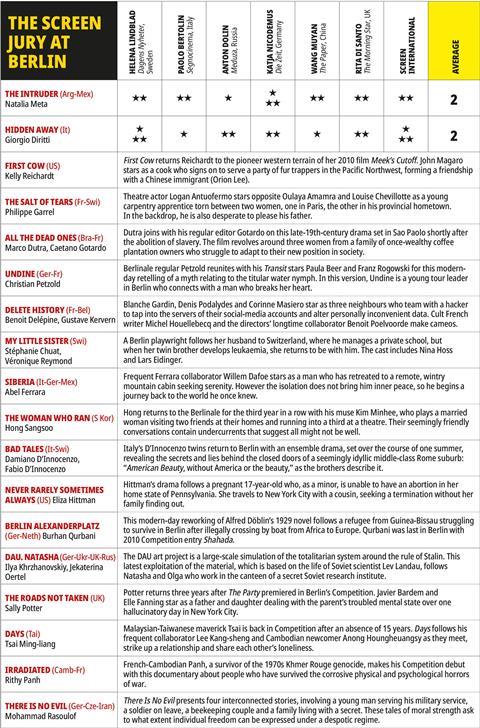 Meta's second feature The Intruder scored two (average) from all but two critics, with a one (poor) from Meduza's Anton Dolin and three (good) from Die Zeit's Katja Nicodemus producing a 2.0 average score.
Erica Rivas stars in the Buenos Aires-set tale of a traumatised singer who fears the characters that populate her dreams are trying to take possession of her body.
Diritti's Hidden Away was slightly more polemical, with two ones from Segnocinema's Paolo Bertolin and The Paper's Wang Muyan, but also two threes from Dagens Nyheter's Helena Lindblad and Screen's own critic.
Next up on the grid area Kelly Reichardt's First Cow, and Philippe Garrel's The Salt Of Tears.
Last year's Berlin grid was topped by Nadav Lapid's Golden Bear-winning Synonyms and Emin Alper's A Tale Of Three Sisters with 3.0 averages; while the Cannes 2019 jury grid was won by Bong Joon Ho's Parasite, which went on to win multiple awards including the Palme d'Or and best picture Oscar.