Damon Lindelof, Jimmy McGovern and Julianna Margulies also attending TV event which has revealed its competition line-up.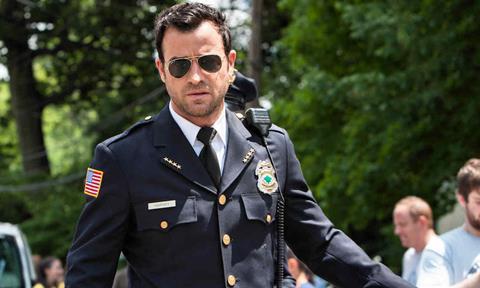 Actor Justin Theroux will debut new episodes of The Leftovers at this year's Series Mania (which runs April 13-23).
The Paris-based international TV showcase will host the world premiere of the first two episodes of the series, created by Damon Lindelof and Tom Perrotta.
Lindelof and Theroux will be in attendance and judge the official competition, with the former jury president.
The drama event's competition will include Jim Carrey's Showtime comedy I'm Dying Up Here, Jill Soloway's Amazon show I Love Dick as well as UK duo Broken and Born To Kill.
Other attendees at the event include Borgen creator Adam Price, who will introduce the world premiere of Ride Upon The Storm, and Brookside creator Jimmy McGovern, who is screening his latest series Broken.
Julianna Margulies, as previously announced, will host a masterclass.
The shows competing in the official competition are:
4 Blocks (Germany)
Monster (Norway)
Born Io Kill (UK)
Kim Kong (France)
I'm Dying Up Here (USA)
Seven Types Of Ambiguity (Australia)
I Love Dick (America)
Broken (UK)
Ride Upon The Storm (Denmark)
Your Honor (Israel)
The TV event, which focuses on high-end and director-driven series, launched in 2010.