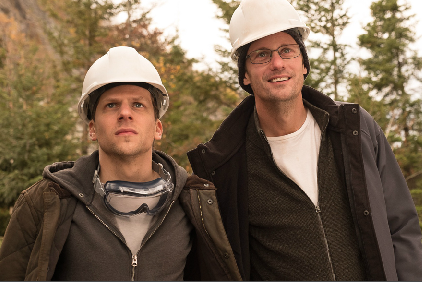 The Orchard has picked up US rights to Kim Nguyen's The Hummingbird Project in Toronto, while Neon has acquired doc The Biggest Little Farm in its third Toronto buy.
The Orchard plans an early 2019 release on Nguyen's drama, which stars Jesse Eisenberg and Alexander Skarsgård as cousins who try to build a fibre-optic cable between Kansas and New Jersey, while Salma Hayek plays their manipulative former boss who tries to beat them at their own game. Michael Mando also stars.
Danielle DiGiacomo negotiated the deal with CAA on behalf of the filmmakers, and HanWay Films handles international sales.
Item 7 production's Pierre Even produced in co-production with Belgian's Belga Productions, and Brian Kavanaugh-Jones and Fred Berger of Automatik are executive producers.
The Orchard's Paul Davidson said, "We immediately gravitated towards The Hummingbird Project's originality, style and stellar performances. Kim has done an amazing job delivering a story that is both dramatic, surprising and broadly entertaining – one which we think audiences will be immediately drawn to when we bring it to theaters in early 2019."
Nguyen and producer Even added, "We are thrilled to be working with Paul Davidson and his team at Orchard. They showed a true understanding of the film and how to position it in the market place. We also chose them because we were very impressed with their smart ideas and enthusiasm for this film."
Meanwhile Neon has snapped up its third title in Toronto after Vox Lux and Wild Rose, acquiring North American rights from UTA Independent Film Group to John Chester's documentary The Biggest Little Farm.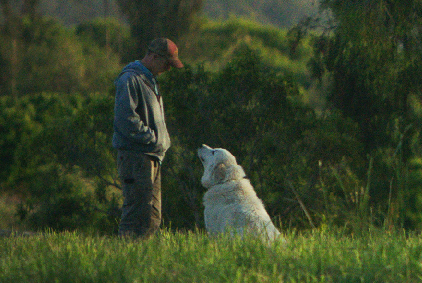 The film premiered in Telluride and chronicles the ups and downs of a couple determined to live harmoniously with nature on a farm outside Los Angeles.
"Making this film has been an eight-year labour of love, and it was very important for us to find a theatrical partner that believed in it as much as we do," said Chester. "Neon is approaching the distribution of this film with the same innovative and bold vision with which we built the farm. We could not be more excited to partner with them to share our film with the world."
Chester co-wrote The Biggest Little Farm with Mark Monroe, and produced with FarmLore Films and Sandra Keats. Executive producers are Laurie David and Erica Messer.