Filmmakers set up fake abduction website to promote film.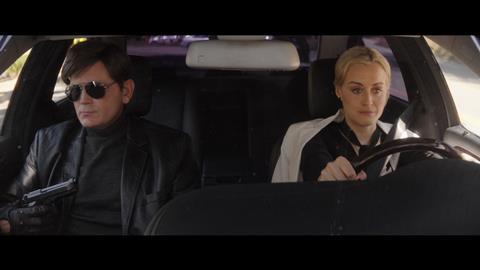 In the latest title to be announced under the distributor's output deal with the Duplass Brothers, The Orchard will release Pat Healy's directorial debut and upcoming Tribeca Film Festival world premiere.
Healy stars opposite Taylor Schilling in Take Me, about a man in the boutique simulated abduction business who receives a mysterious call about a weekend kidnapping with a handsome payday.
The film is based on a screenplay by Mike Makowsky and Mel Eslyn and Sev Ohanian served as producers. The Duplass Brothers are executive producers.
The filmmakers recently set up a fake website related to the fictitious Kidnap Solutions that claimed to offer a fully immersive therapeutic service to cure many ailments.
Take Me will open in theatres and digitally on May 5 after the premiere in Tribeca in April. Netflix will release Take Me worldwide later this year.
The Orchard has worldwide theatrical, digital rental and sales, cable/satellite VOD, airline, DVD and soundtrack rights.
"We are thrilled to collaborate once again with the Duplass brothers," Julie Dansker, The Orchard's vice-president of sales and marketing, said. "We greatly value our relationship with them and continue to be impressed by their ability to cultivate such inspired projects with stellar talent like Pat and Taylor. Take Me is a uniquely funny film that we know audiences will love."
Danielle DiGiacomo, The Orchard's vice-president of acquisitions, negotiated the deal with ICM Partners on behalf of the filmmakers.
[Ends]