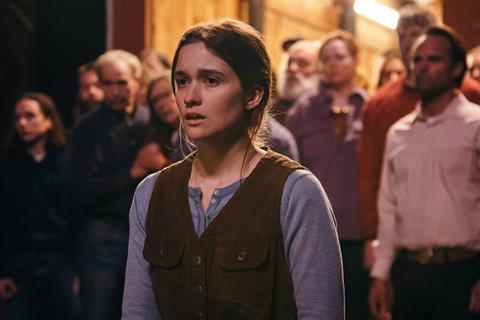 The Orchard film group, recently acquired by 1091 Media, has picked up North American rights to Them That Follow in Sundance.
Oscar-nominated Olivia Colman stars alongside Kaitlyn Dever, Alice Englert, Jim Gaffigan, Walton Goggins, Thomas Mann and Lewis Pullman in writer-directors Britt Poulton and Dan Madison Savage's debut feature.
Them That Follow takes place in the Appalachian foothills as a pastor's daughter engages in a forbidden relationship that challenges her community of American Pentecostal snake handlers.
Bradley Gallo produced with Michael A. Helfant for Amasia, and Gerard Butler, Alan Siegel and Danielle Robinson for G-BASE.
The Orchard film group brokered the deal with CAA Media Finance and acquired the documentary Halston earlier in the festival.
1091 Media announced its acquisition of The Orchard film group last week.