Aki Kaurismaki's latest set as festival opener.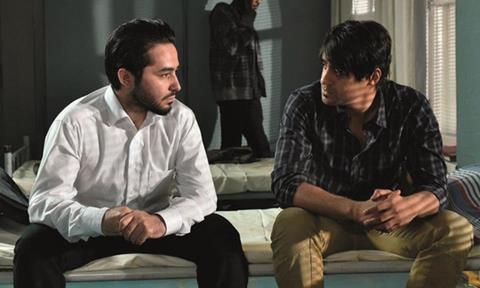 Aki Kaurismaki's The Other Side of Hope will open the 23rd Sarajevo Film Festival on August 11.
The Finnish director's latest will screen at the National Theatre and the Raiffeisen Open Air Cinema in Sarajevo.
It premiered earlier this year in Berlin, where it won the festival's Silver Bear award for best director.
Screen's review claimed that "Kaurismaki fans will not want to miss this one". It also topped Screen's 2017 Berlin jury grid.
The Finnish-German production is the director's first film in six years and follows Khaled, who flees to Finland from war-torn Syria and meets restaurateur Wikstrom, who has recently left his alcoholic wife.
The film is Kaurismaki's 12th feature and is being touted as the thematic twin to his 2011 picture Le Havre, which opened the 17th Sarajevo Film Festival.
The stars of The Other Side of Hope, actors Simon Al-Boozen and Sherwan Haji, will introduce the film to audiences.