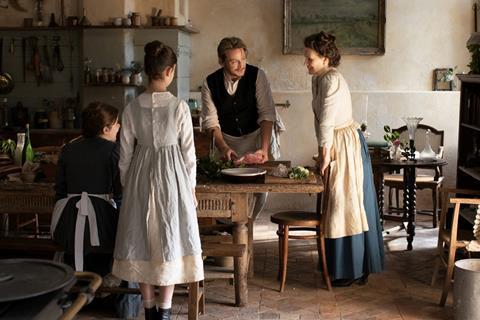 Tran Anh Hung's The Pot-Au-Feu posted a 2.8 average on Screen International's 2023 Cannes jury grid, whilst Nanni Moretti's A Brighter Tomorrow landed joint-bottom with 1.3.
Vietnam-born Hung's seventh feature, his first since 2016's French family saga Eternity, is a food-themed period romance starring Juliette Binoche and Benoit Magimel as a cook and a gourmet who fall in love.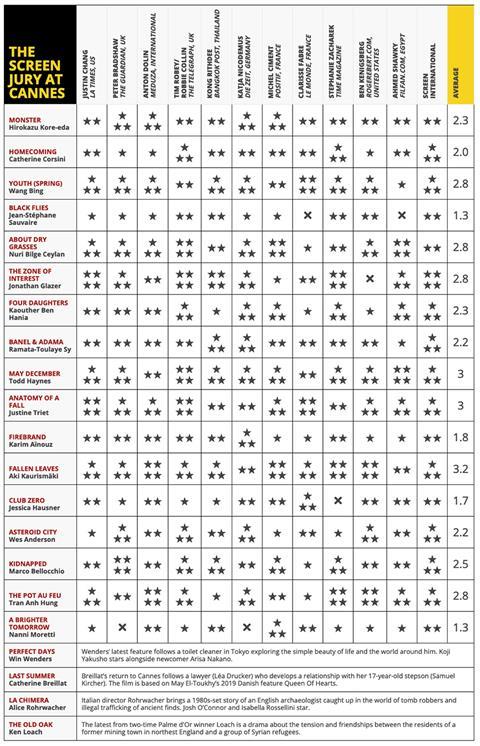 Click on the jury grid above for the most up-to-date version.
The Pot-Au-Feu scored fours (excellent) from Meduza International's Anton Dolan, Time Magazine's Stehanie Zacharek and rogerebert.com's Ben Kenigsberg as well as four threes (good). A two (average) from The Guardian's Peter Bradshaw and ones (poor) from the Bangkok Post's Kong Rithdee and Le Monde's Clarisse Fabre pulled down the average to a still-strong 2.8.
Hung won the Caméra d'Or in 1993 with The Scent Of Green Papaya, and returned to Cannes with The Vertical Ray Of The Sun in 2000.
Moretti is back in Cannes competition for a ninth time with A Brighter Tomorrow, a period piece set in Rome's circus and cinema worlds starring Mathieu Amalric
The film earned an X (bad) from Bradshaw and Die Zeit's Katja Nicodemus, plus five ones and three twos. A three from Positif's Michel Ciment means it shares the bottom spot of the grid so far with Jean-Stéphane Sauvaire's Black Flies.
Moretti's previous appearance on the grid was in 2021 with Three Floors, which scored 1.5, whilst his 2001 Palme d'Or winner The Son's Room topped the grid that year with 3.2.
Just four outstanding titles remain for this year's grid: Perfect Days, Last Summer, La Chimera and The Old Oak. Aki Kaurismäki's Fallen Leaves remains the leader with a 3.2 average.
For the first time this year, the jury grid is updating live on Screendaily.com.