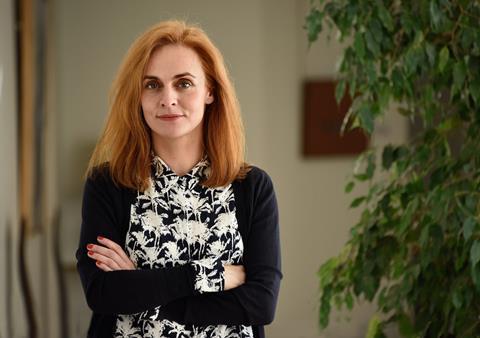 Spanish Screenings is one of the newest flagship programmes of the Spanish Film Institute (ICAA), taking place at Spanish and international festivals to promote Spanish cinema and is taking place at the Malaga Film Festival for a second year.
Beatriz Navas, general director of the ICAA, talks to Screen about the international emphasis of the Spanish Screenings, where it is heading next and the pioneering interventions to elevate female filmmakers.
Behind the success of Alcarràs, The Beasts, Pacifiction and 20,000 Species Of Bees was a lot of hard work. What is ICAA's role n that effort?
Spanish filmmaking talent was already there but it needed the platform to unleash its potential. Those who are now standing out are filmmakers and producers trained in Spain's main film schools, which were set up about 25 years ago and have refined their education programmes. These cineastes have found better public policies and budgets, from both the regional institutions and the ICAA, to support their projects.
And at festivals, industry sections have gained weight. It is also significant that this new generation travels more abroad and is participating in co-productions.
The Spanish Screenings have developed a frenetic activity on many fronts. What is your assessment of its results and what new strategies can be expected in the future?
It has been a very powerful tool for our industry and a clear commitment to the growth of our talent. With the financial support of the Recovery, Transformation and Resilience Funds, our aim was to expand the Screenings and make an 'XXL' version to become a platform to support more links in the value chain and our country's creativity.
This year within the framework of Spanish Screenings Content at the Malaga Festival, under the motto 'Talent, Diversity, Opportunities', there is room for activities around animation for the second consecutive year thanks to the Animation Day. This is a collaboration with ICEX Spain Trade & Investment, and Spanish Federation of Animation and VFX Producers (Diboos).
We also have Remake Day, Book Showcase and Music Scorecom [at Malaga] that all expanding with their own meeting spaces, and with talent. In addition, Spanish Screenings is participating in the Spain Co-production Forum through the projects selected in the Perspectives and Screamings sections.
New avenues are opening up. The Spanish Screenings platform is becoming an international meeting point for new Spanish content. and we are continuing work on an innovative online promotion platform that the ICAA is developing and that we hope to launch in 2024.
How are you specifically supporting a rising generation of female Spanish filmmaking talent?
ICAA has worked hard on the issue of bridging the gender gap for years. It started with positive measures linked to points [in the applications for ICAA funds], associated with the participation of women as directors, scriptwriters, producers and team leaders. But this wasn't enough, and no significant changes could be perceived. So the ICAA took a firm step, without precedent in any other country and in 2020 we established that at least 35% of the funding will go to projects run by women and these projects could also receive up to 75% of public aid, including incentives. This compares to the 50% set by Europe.
As equality is one of the goals of the Recovery, Transformation and Resilience Funds, these funds have been used to promote this progress and over 40% of the projects that have received this support have been run by women. What we are verifying is that these policies are bringing more women into the sector, enriching and renewing it.
In contrast to the argument that said we weren't putting the quality of projects first, we see that what has risen is quality. More projects come in, more competition.
What can we expect from the new Cinema Law that will soon come into force?
We need to strengthen and promote mechanisms that improve the competitiveness of our companies and professionals at national and international level, including encouraging international co-productions with Latin America and Europe, and entering new international markets.
The new law will also stimulate the international distribution of audiovisual content, and a new fund may be established to cover the costs of distribution and promotion of international distributors or sales agents. It will also provide the possibility of granting aid to the organisation and development of international markets.
The Spanish sector has benefitted from the injection of the Next Generation EU funds. What will happen when the funds end at the end of the year?Spanish Screenings XXL was created to be a platform for international promotion and development of the Spanish audiovisual industry. Its function is also to respond to new challenges, so new lines of work have been opened such as series, literary adaptations, digital creation, new technological tools, remakes, music for audiovisual.
Right now, we are looking to the future and completing a 2023 full of strategic actions that contribute to the sector, and making the most of the opportunity that the Next Generation Funds are providing. I think we can learn a lot from this work and by the end of 2023 we will be able to think which strategies work best and to propose how to give them continuity.