Ruben Östlund: "Give me a break."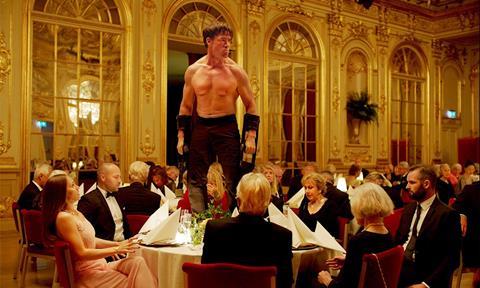 In the press conference following The Square winning the Palme d'Or at the Cannes Film Festival, director Ruben Östlund spoke about the film's two hour-plus run time.
Clocking in at 142 minutes, it stars Claes Bang as a museum director whose life goes downhill after an ill-judged PR stunt to promote a piece of performance art called The Square.
Östlund was asked about the running time by reporters.
"Give me a break," he said. "We subject children to Harry Potter [and] that is over 2 and a half hours. We watch theatre that is over three hours long. Yes, I understand there is a certain time slot for distributors but really, I think it is silly.
"If we want cinema to be alive, then we have to focus on different ways to tell a story."
Östlund also spoke about the importance of winning the Palme d'Or. "Winning this brings attention to the content, and that is what is important," he said. "We (in Sweden) are coming from the tradition of directors such as Roy Andersson - I've learned a lot from these directors. So winning this is working within their tradition and spirit."
He also revealed that he'd been robbed and seen someone run over whilst at Cannes this year.
"I saw a man get hit by a car when he was walking in the crosswalk. Crosswalks were created to help people, but people drive very aggressively here.
"In our villa the other night, someone stole our laptops, sneakers and my producer's red pants, which was very strange."
Read more:
'The Square': Cannes Review
Cannes 2017: 'The Square' wins Palme d'Or; full list of winners