Ukrainian feature wins Grand Prix at 'Zerkalo' Andrey Tarkovsky International Film Festival.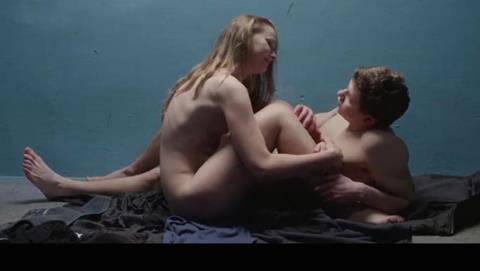 Ukrainian director Miroslav Slaboshpitzky's The Tribe (Plemya) was the winner of this year's ¨Zerkalo¨ Andrey Tarkovsky International Film Festival (June 10-15).
The film, which follows a deaf mute boy's attempts to fit into the boarding school system, won three prizes at the Critics' Week in Cannes when it premiered there last month.
Named after Tarkovsky's 1975 film Mirror (Zerkalo), the festival is programmed by the Russian film critic Andrey Plakhov in Tarkovsky's birthplace of Ivanovo.
This year's eighth edition had 'women in cinema' as its all-embracing theme.
Thus, the feature film jury consisted only of women, including Kinotavr's programme director Sitora Alieva, veteran Portuguese actress Isabella Ruth, US actress-producer Heidi Jo Markel, and Slovak film-maker Mira Fornay whose My Dog Killer screened in Ivanovo last year.
Apart from the Grand Prix, they gave the award for best director to Berlin-based Noah Deshe for White Shadow, while the prize for professional achievements to two actors of Ilmar Raag's I Will Not Return, and a special mention was awarded to Austrian director Peter Brunner's My Blind Heart.
In addition, the festival audience voted for the Russian film Brothers W by Mikhail Ugarov as this year's audience favourite.
Documentary awards
The theme of women in cinema also dictated the line-up for the documentary competition: the jury headed by the Swiss actor-director Vincent Perez made its decision in a competition consisting only of works by Russian women directors such as Marina Razbezhkina, Darina Khlestkina and Anna Shishova.
The award for best documentary went to Alina Rudnitskaya's Blood about the daily routine of a blood bank, and a special award was presented to Khlestkina's The Last Limousine.
The festival's awards ceremony also saw awards in recognition of their contributions to cinematic art being presented to the veteran directors Konstantin Lopushansky and Krzysztof Zanussi.
For Zanussi, this came only a week after he had picked up a lifetime achievement award at the Transilvania International Film Festival (TIFF) in Romania's Cluj-Napoca.
Zanussi in Toronto
Zanussi had travelled to Ivanovo directly from Toronto where he had given a lecture last Friday (June 13) on the current conflict in Ukraine and its relationship to European film and literature as part of the Toronto International Film Festival's Higher Learning Programme.
In addition, he had introduced his 1980 film The Constant Factor, which was shown as part of the Martin Scorsese Presents: Masterpieces of Polish Cinema season in Toronto.
Zanussi will also be the subject of an homage at the upcoming Moscow International Film Festival (MIFF, June 19-28).
He was also one of 20 European film-makers to sign the European Film Academy's open letter last week calling for the release of Ukrainian film-maker Oleg Sentsov from detention by Russia's FSB security service.
An online petition to call on US Secretary of State John Kerry to intervene on Sentsov's behalf has so far attracted more than 35,250 signatures.