Cast of dystopian drama includes Jonathan Pryce, Greta Scacchi and Agyness Deyn.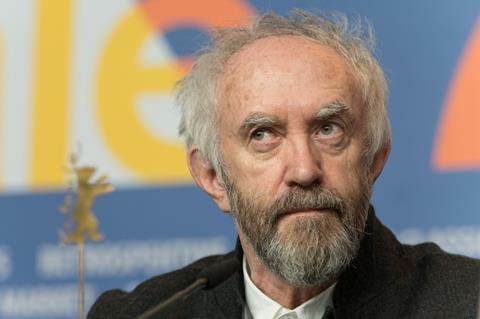 Principal photography on The White King has begun in Hungary. The film will shoot for seven weeks entirely on location, including a former air force base and along the banks of the Danube.
Based on György Dragomán's novel, published in 28 languages, the film will follow a precocious 12-year-old coming to grips with his father's abduction and internment at the hands of the totalitarian state he calls home.
Deyn will play the boy's mother who must navigate a world of propaganda, abuse and gangs in order to reunite her family.
The cast includes Jonathan Pryce (Brazil, Game of Thrones), Greta Scacchi (The Player) and Fiona Shaw (The Tree of Life). Also in the cast are Agyness Deyn (Electricity, Hail Caesar!), Ólafur Darri Ólaffson (True Detective) and Clare-Hope Ashitey (Children of Men) alongside newcomer Lorenzo Allchurch, who the young boy.
Adapted for screen by directing duo Alex Helfrecht and Jörg Tittel, The White King marks their first feature following a career that includes Helfrecht's West End adaptation of Ernest Hemingway's Fiesta: The Sun Also Rises; short film Battle For Britain; and Tittel's graphic novel Ricky Rouse Has A Gun.
Behind the camera, René Richter is director of photography, with production design by Richard Bullock (Frank, X+Y) and costumes by Sharon Long (The Legend of Barney Thomson).
The White King is an Oiffy production, in association with Yellow Knife and post-production partner Chimney Group, with Philip Munger and Teun Hilte (Miss Julie, Black Book) producing.
Independent film production company Proton Cinema (White God) is acting as local service producer.