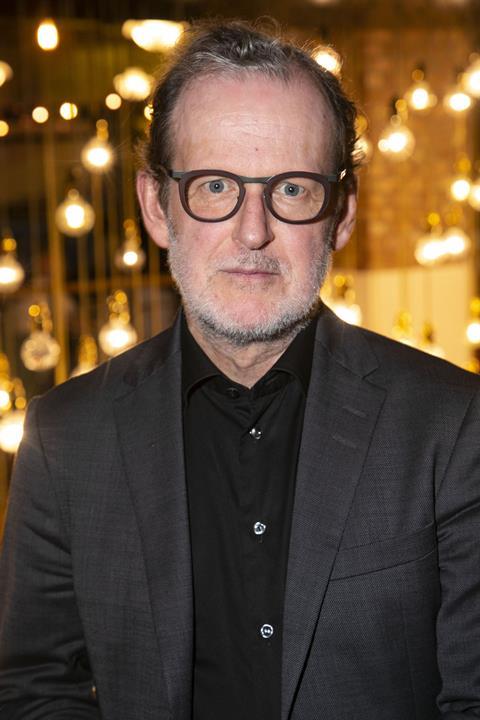 Swedish director Björn Runge, whose most recent feature The Wife saw its star Glenn Close win best dramatic actress at last night's Golden Globes, has boarded sci-fi feature StarDream as his next project.
The script is from the UK's Felix Harrison (who topped the 2016 Brit List for his previous script, Far Edge Of The World), with Silver Reel's Claudia Bluemhuber and Bigscope Films' Jason Newmark and Laurie Cook co-producing.
Alongside Bluemhuber, Runge's other The Wife colleagues to join StarDream include director of photography Ulf Bråntas, editor Lena Runge and co-producer Georgia Bayliff.
StarDream is set for a summer shoot in the UK and is now casting the lead roles.
The plot sees hundreds of thousands of humans cryogenically stowed aboard the StarDream, a spaceship rapidly constructed to escape our failing Earth and endure the mission to a distant planet identified as capable of supporting human life. When the on-board computer malfunctions, the command team develop a solution - an AI they call Stephen. But Stephen develops a profound attachment to Andreya, his creator, and the future of the human race is compromised.
Runge's The Wife, starring Close and Jonathan Pryce, made its world premiere at the Toronto International Film Festival in 2017 and was acquired by Sony Pictures Classics.
Also a screenwriter, playwright and author, Runge has been directing feature films and television since the 1980s, winning two Guldbagge awards for best director and best screenplay in 2003 for his feature Om Jag Vänder Mig Om (Daybreak) and the Nordic Council Film Prize for Mun mot mun in 2006.
Further upcoming Silver Reel projects include the television series The Luminaries with Working Title, the BBC and Fremantle.