Philip Rose and Daniel Noy to unite entertainment teams at agency.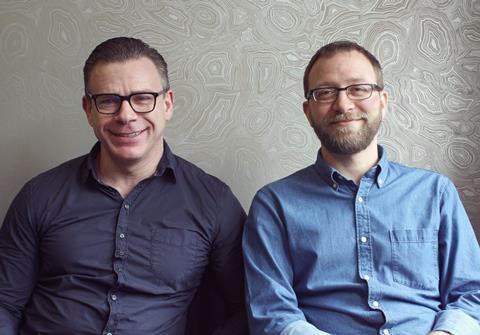 Entertainment marketing agency Think Jam has announced the promotion of Philip Rose and Daniel Noy to joint managing directors.
The new posts will enable the two leaders to work in tandem to oversee social, publicity and content creation campaigns.
Noy has been with the agency since its inception in 2004 and was most recently group creative director, while previously he also held roles as head of PR and vp of the Los Angeles office.
Noy will lead the company's international creative production studios and their associated account management teams, handling media creative and production, social creative, and digital creative including apps, games and websites.
Rose will lead the 40-strong communications unit, incorporating publicity, social, and client services teams, and is charged with heading campaigns at the entertainment marketing agency.
Rose, currently commercial director, joined the group in 2010 and was previously director of film at Premier Comms. Before that he held international marketing and publicity roles at Fox Searchlight Pictures, Intermedia Films and Sony Pictures.
Think Jam founder and CEO Daniel Robey said: "To ensure that we continue to remain at the forefront of the industry, I am thrilled that Philip and Daniel will join forces. Each has made a phenomenal contribution to our business and together will be an unbeatable team."
Both MDs will be based at the company's London offices from where they will oversee the group's offices in Los Angeles, New York and Birmingham.
The company now has more than 90 staff who manage an international roster of film distributors including Twentieth Century Fox Films, Warner Bros., Fox Searchlight Pictures, Paramount Pictures, The Walt Disney Studios, Studiocanal, Lionsgate Films, Entertainment One as well as publishers Penguin Random House, Little Brown and Walker Books, theatre marketers Joe Public and broadcast partners HBO and Netflix.