UK's Third Window Films has launched sales at Filmart on Japanese film Be My Baby, set to make its international premiere at the Hong Kong International Film Festival next week.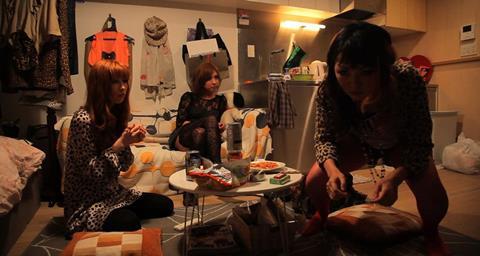 Be My Baby is directed by Hitoshi One, who previously made the popular romantic comedy Love Strikes!.
The film follows a group of twenty-somethings and their relationships in the two-week aftermath of a house party. It stars Kenta Niikura, Naoko Wakai and Chihiro Shibata.
"Be My Baby is the first film on which I've handled sales while not involved as a producer or distributor," said Adam Torel, Third Window CEO.
"Basically, I really love the film, but it's a really small film - made in four days on less than £10,000 budget - and the producer and team involved don't have the ability to promote it themselves so I want to help get it to a larger audience.
"It's part of the recent 'workshop' film trend in Japan in which film schools hire famous or well-known directors or actors and involve their students creating a film. I think these workshops are a wonderful idea as it gives a tangible end product at the end of the student's school.
"Instead of paying money to learn behind the scenes they are immediately put in a situation where they have to accomplish their goals and at the end they have a film which is credited to them which has a large name attached and can easily pickup distribution."
Be My Baby will receive its international premiere at the 38th Hong Kong International Film Festival on April 5.